After such an exciting week of Fiat FreakOut, it is with great sadness we announce the passing of our friend Haz Neuman. He had hoped that he would get to FFO last week. He was a lifelong Italian car enthusiast, a steward of the best Fiat X1/9 you'll ever see, and a show stopping Lombardi (Fiat) Grand Prix. Both cars were consistent award winners. He served on our Board of Directors as well as our VP for a time. Haz was an astronomer and teacher, his intense intellect and curiosity drove his infectious positivity and sense of humor.
His love of Italian cars was shared with his son Matthew Neuman who many of us remember attending events at a very young age.
God speed our friend. There won't be another like you.
Share memories & support the family
www.evansfuneralchapel.com
With the award he received at FFO a number of years ago for his lovely red Lombardi.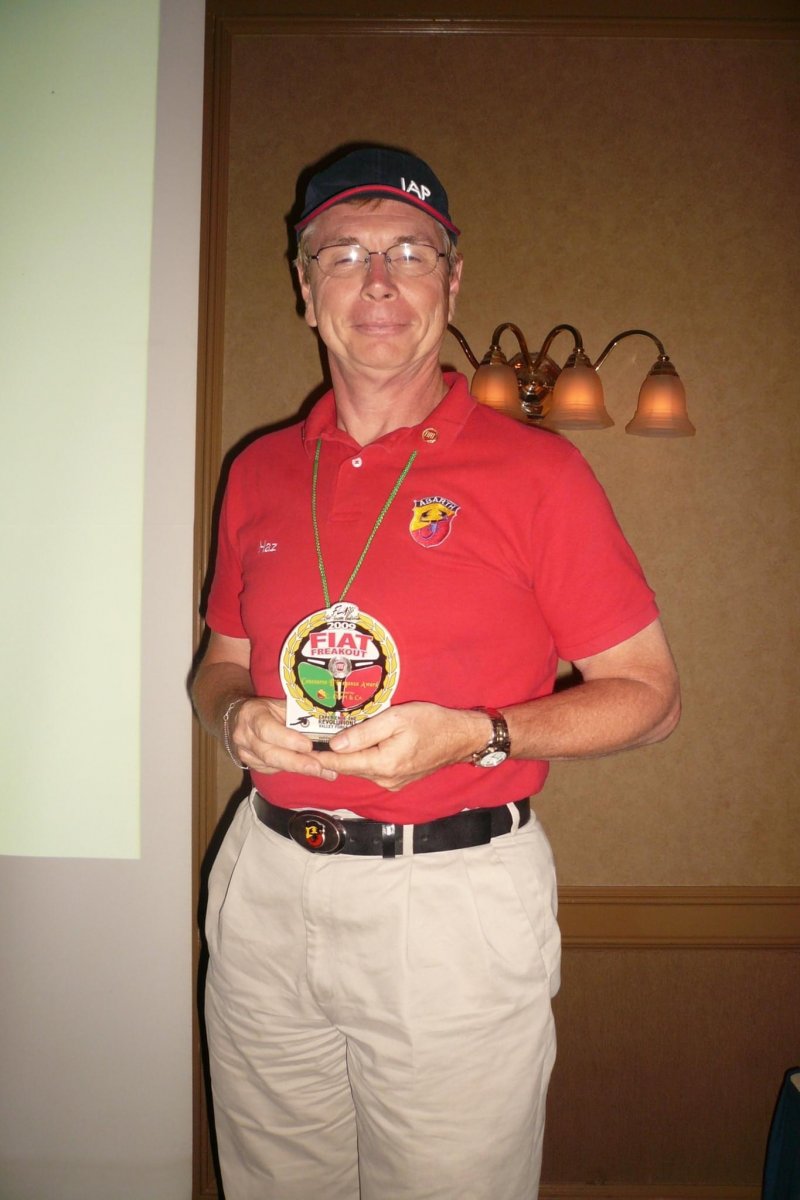 Last edited: