This is a car i bought off eBay 11 years ago, it was an italian car used in hillclimbs.(hence the roll cage).
The body was in good shape for a MC, but the engine was seized so I changed that for an Abarth 130TC unit.
I used the camboxes, oilsump and oilpump from the MC engine, because of the engine tilt.
This car was also equipped with the Alquati kit with cams, intake manifold, twin 40mm DCNF's and sports exhaust.
The interior was missing the drivers seat and handbrake, the carpet was cut to fit the rollcage.
The car has been on the backburner for too long, so I am getting back into it now.
The dreamcar arrives!(back in 07)
Nice combo, RR and MC
Garagesigns!
New pininfarina badges and 8x15" pepperpotts.
Ditched the original alternator bracket for a fiat 124 spider unit, much lighter and looks better. Had to make a new hole in the Abarth block
Overhauling the DCNF's, started with an ultrasonic bath.
Ready to be installed.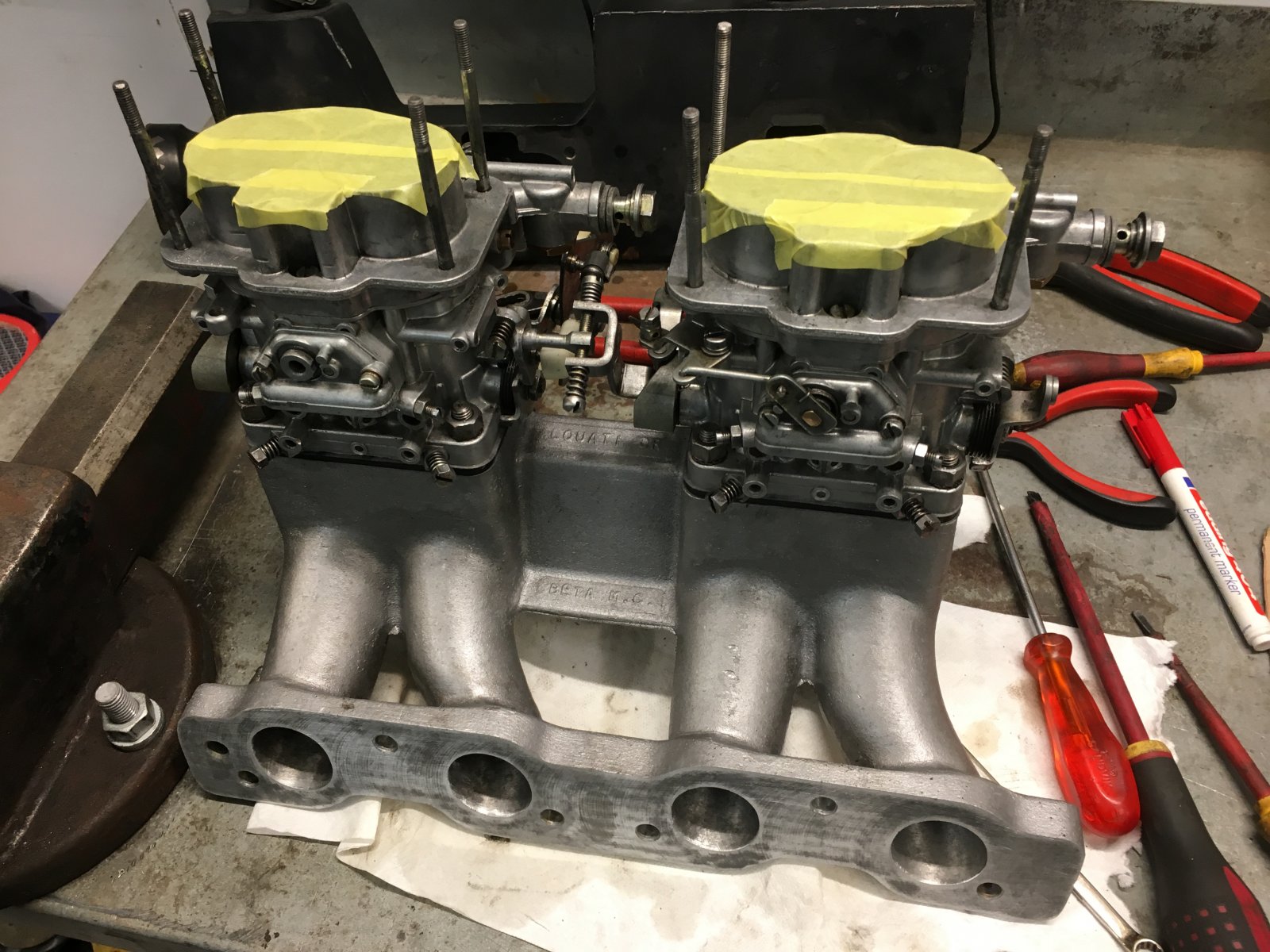 The car now.
Last edited: