one additional idea I was toying with is a latch pin using the stock cable, nothing complex like the factory latch which I have no room for.

sketch at bottom left

View attachment 55558

so, I bought a inexpensive latch that looked to be appropriate overall sizing - it will be mounted in this general vicinity:

View attachment 55559

I'll add back the ear that is used to locate the cable sleeve, higher up to align with some part of the lever. I'm probably going to drill the lever & pass the cable through it, I have sufficient cable for that. I do need to figure out the cable throw so I can either offset the mechanism (as shown), or cut down the pin, if I need the latch set further to the right. This is mean pulling the lever & lifting the corner of the cover whilst holding the lever, but that's not a big deal - I have the additional side scoop on mine that works as a great handle. Once it's lifted slightly, the lift piston takes over.
You could combine that with an inexpensive boot release solenoid like this: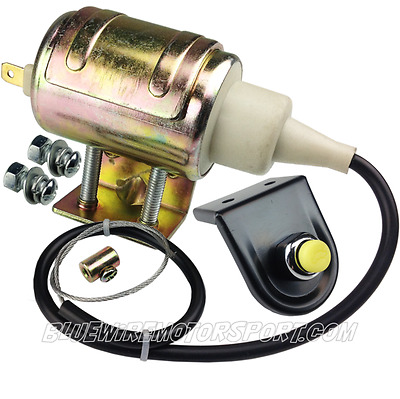 The solenoid only needs 2 wires to work; earth and positive trigger wire. Can be fitted to any vehicle that requires a key or manual lever to "pop" boot open, and you can fit the solenoid & attach the lever to the latch.
Cheers,
Dom.