Mostly worked on the insulation today. Have to use two thicknesses, has to be thinner where the throttle body sits.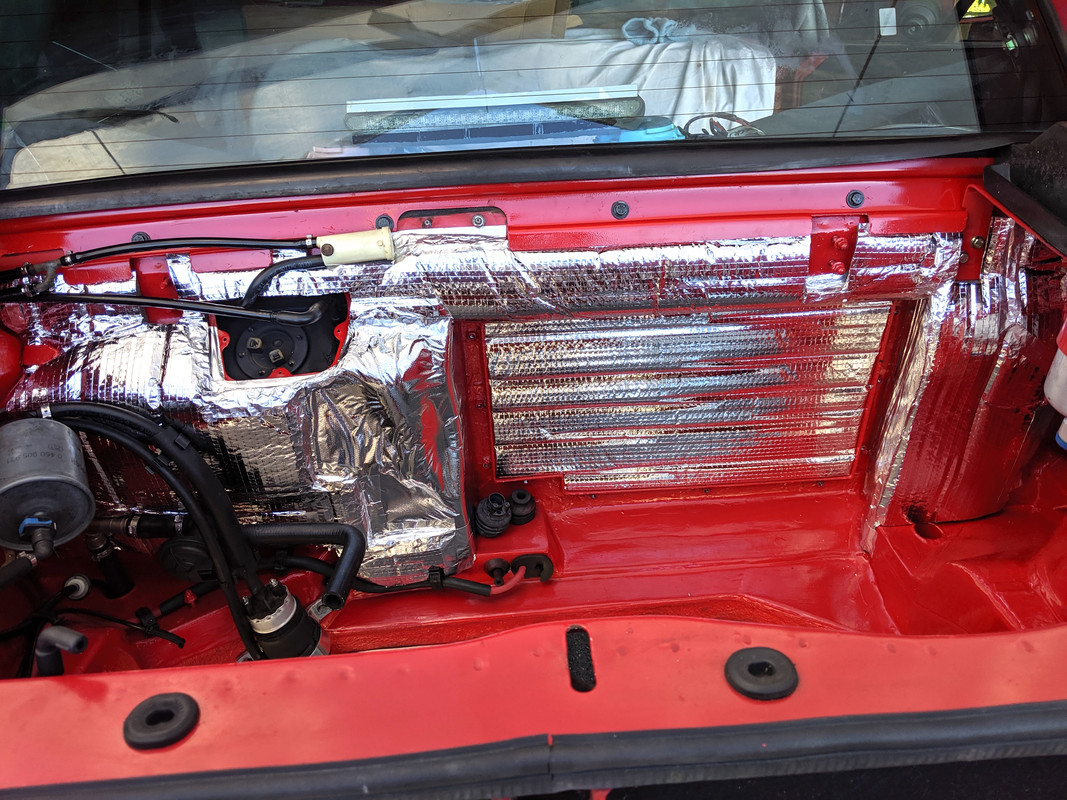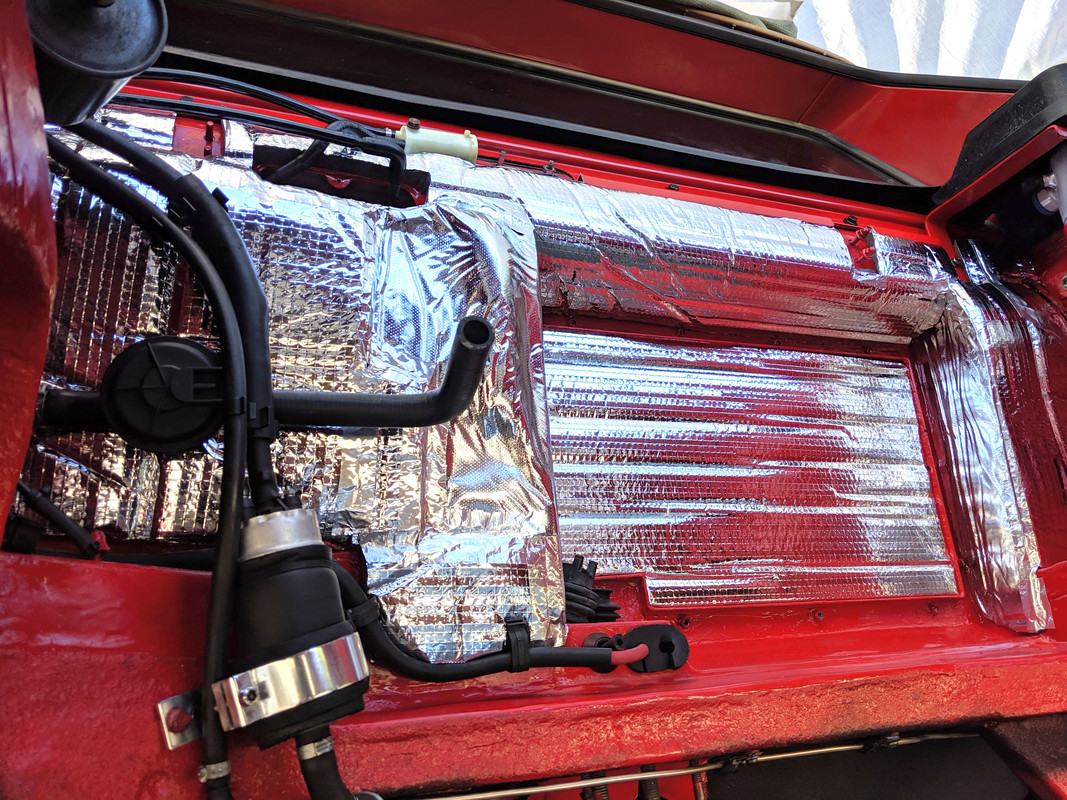 added thin strips around the opening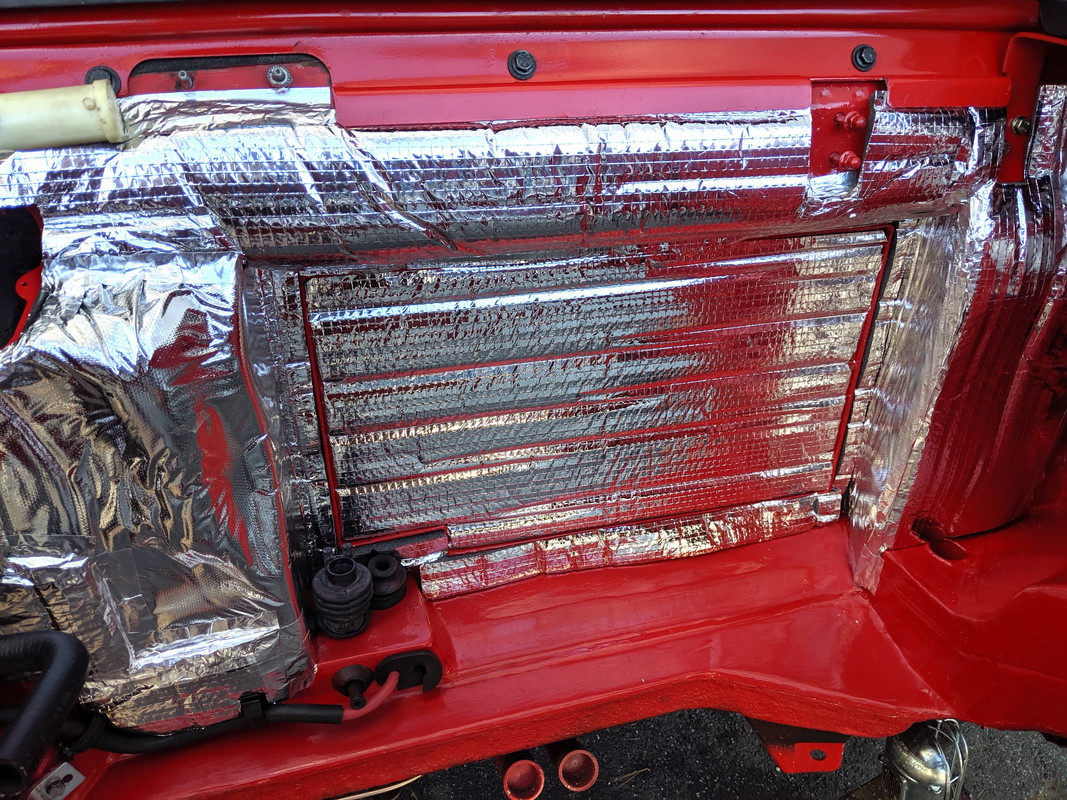 3/4" insulation on the cover, and edging along the bottom and right side, where I need to hold it.
Done (I hope). Have to make a sender cover still.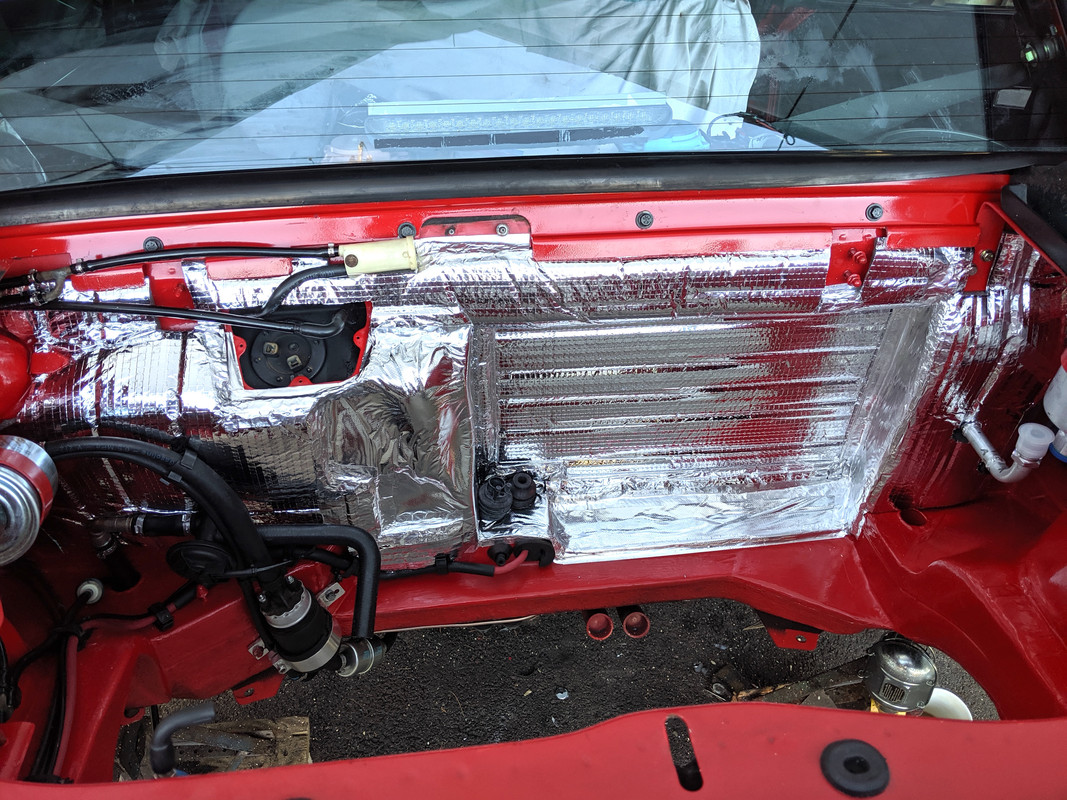 Had to reverse the heater valve, I had the direction of flow flipped. New fuel filter installed.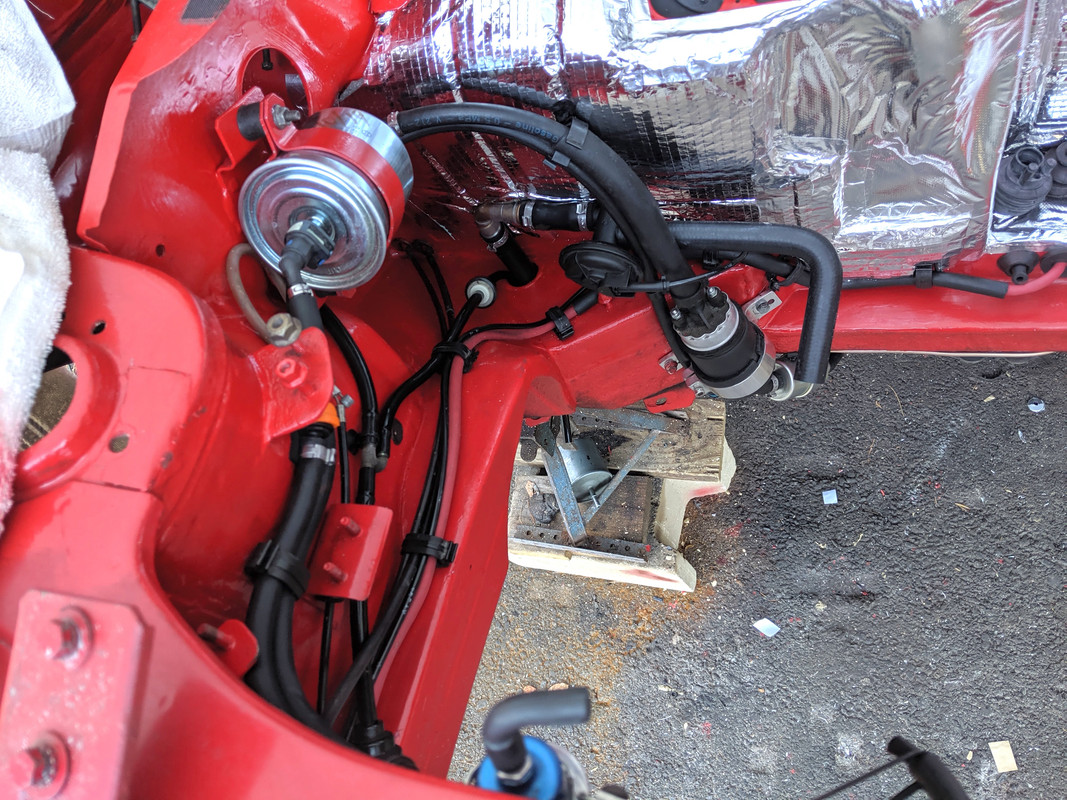 Cut two more harness holes. Forgot to allow for the rear deck wiring.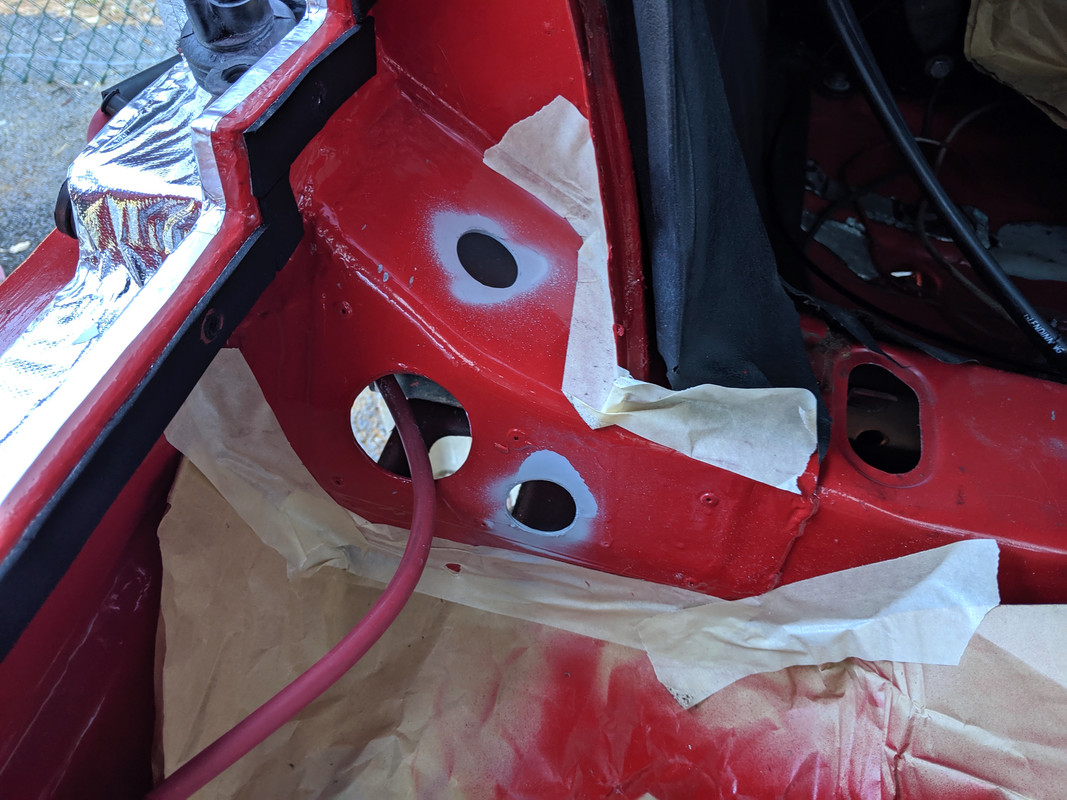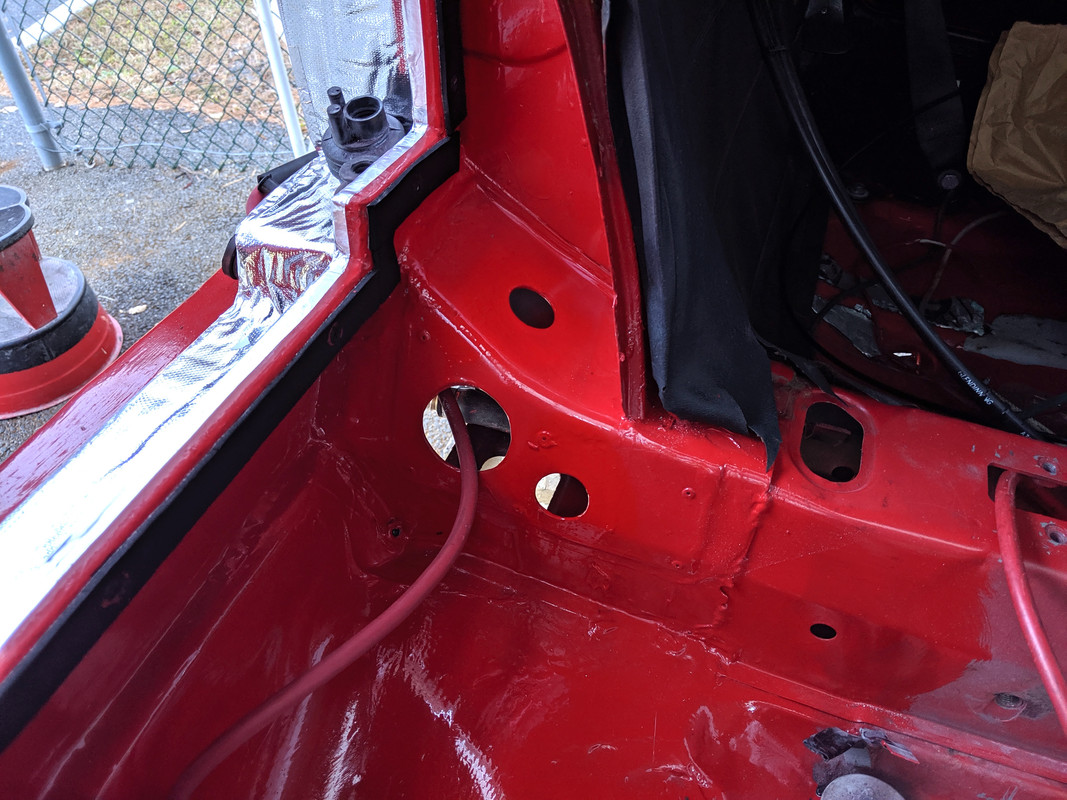 Tomorrow the plan is to start on this mess, get the wiring through to the rear, and layout those that will connect to the engine harness.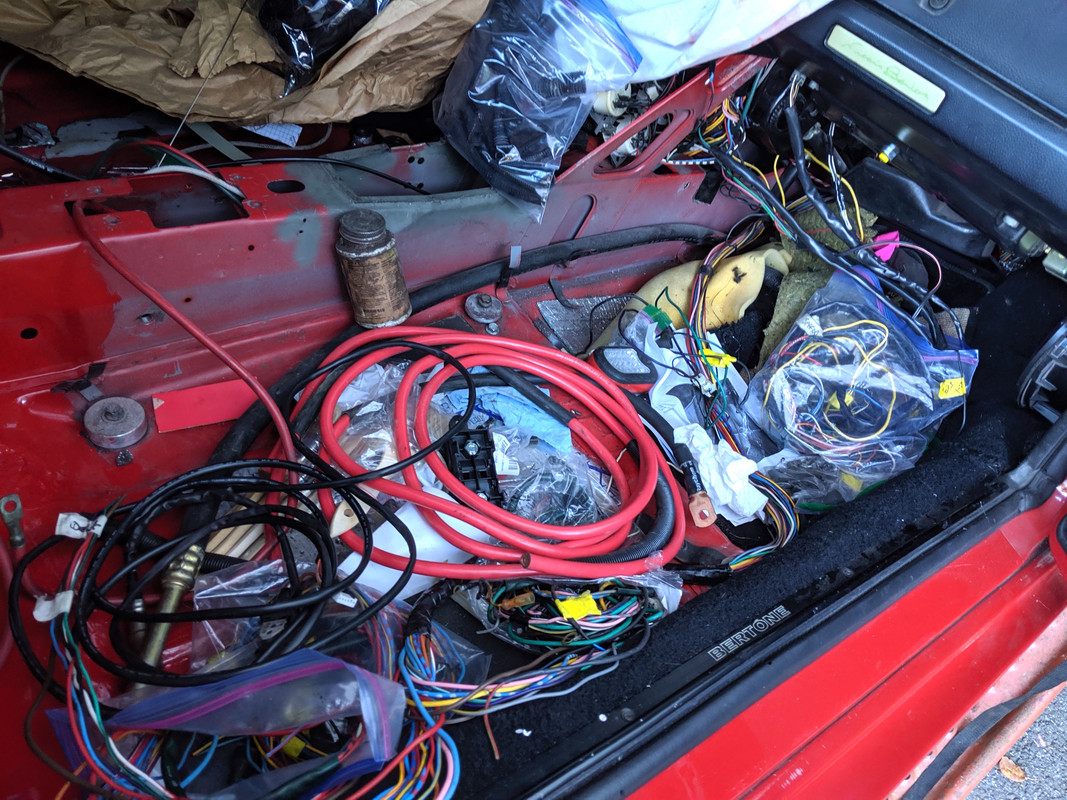 Last edited: