Mostly small stuff again today. Stripped the windshield trim again, filled, primed, sanded & painted them. Not perfect, but good enough.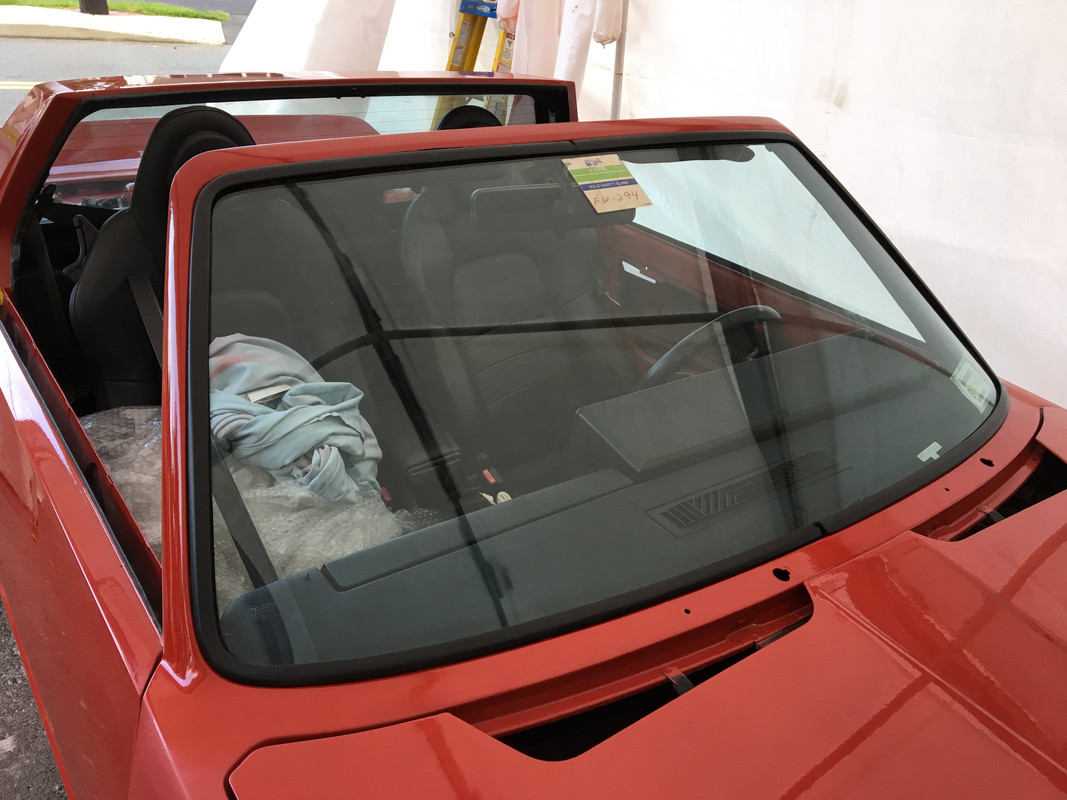 Trimmed the trunk lid spoiler undersides where they come close to the fender.
Install frunk seal.
Problems with the paint on the DS mirror also. Futzed with that for some time, sanding, cleaning, repainting.
Applied base to the inside of the engine cover, and the trunk lid inner.
Clear coated the engine cover & the trunk lid inner. Reinstalled trunk lid, seal & adjust.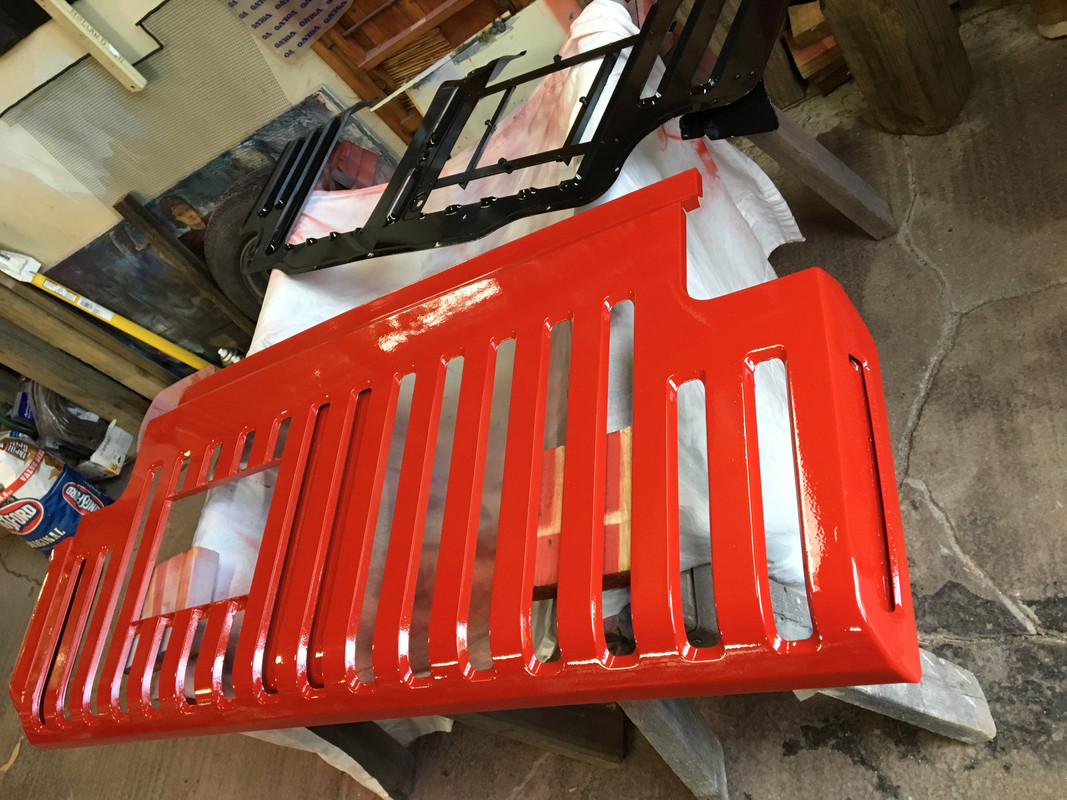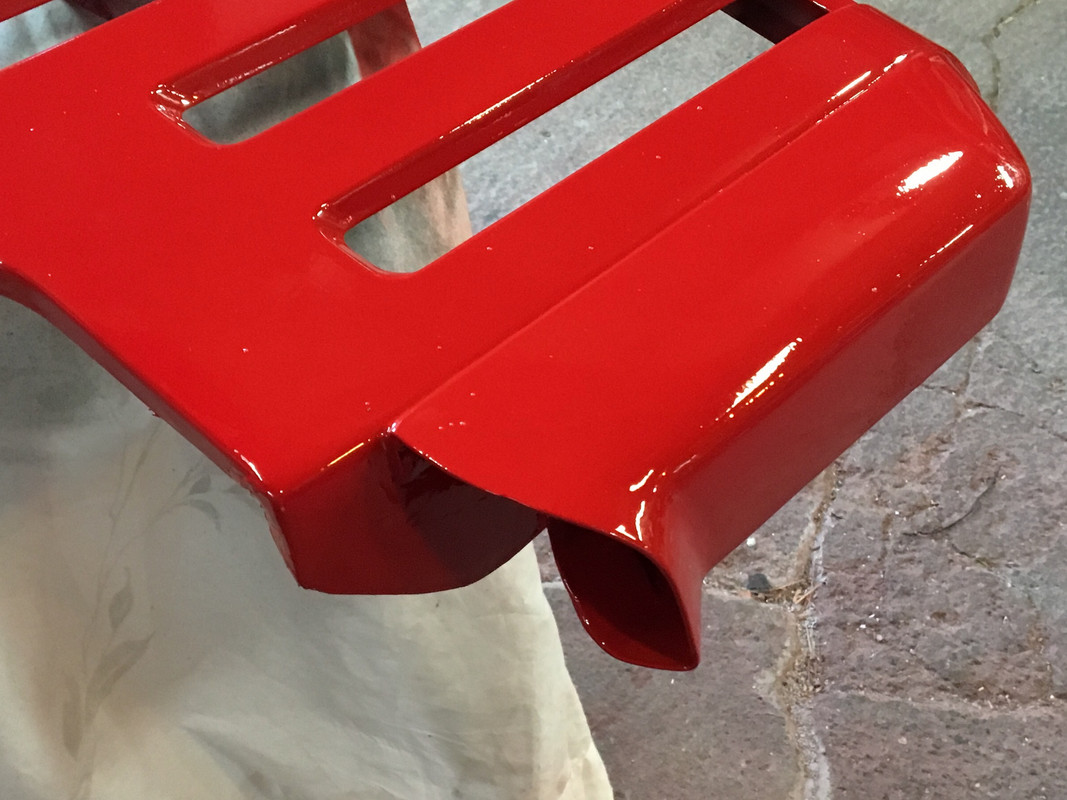 Clear coated door handles & mirrors.
Test fit the PS door handle. Not feeling the chrome lock cylinder. Didn't want to paint the entire thing red.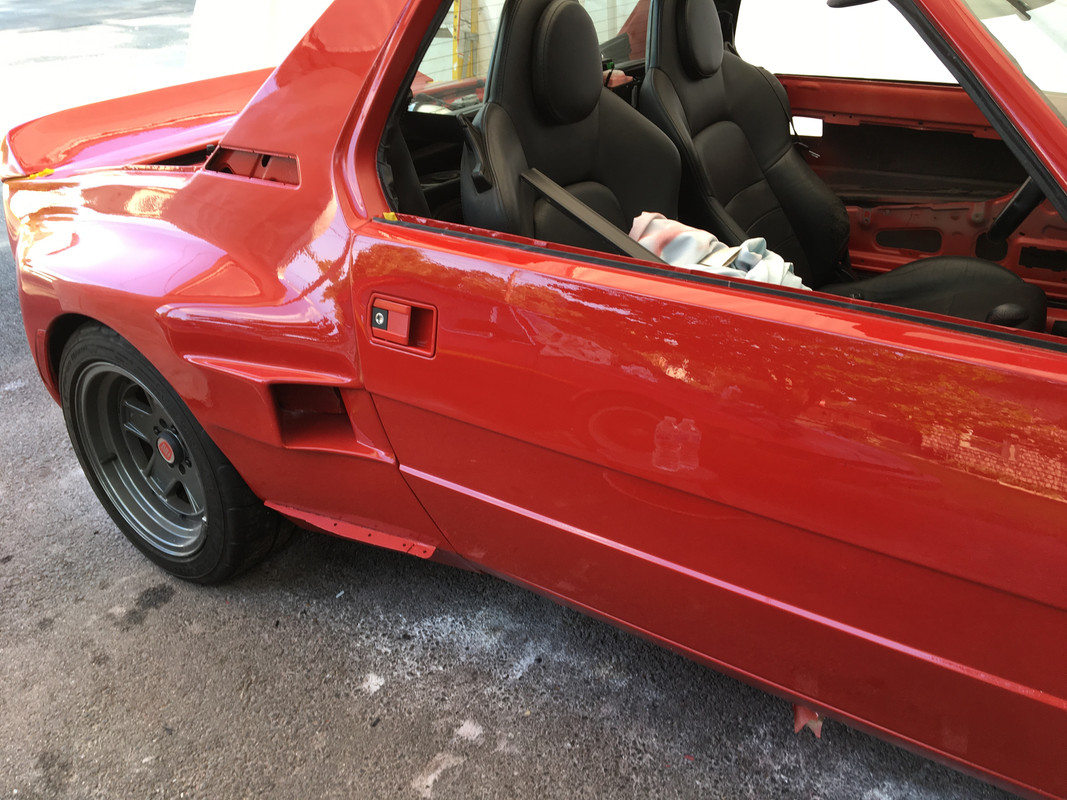 blacked out the cylinder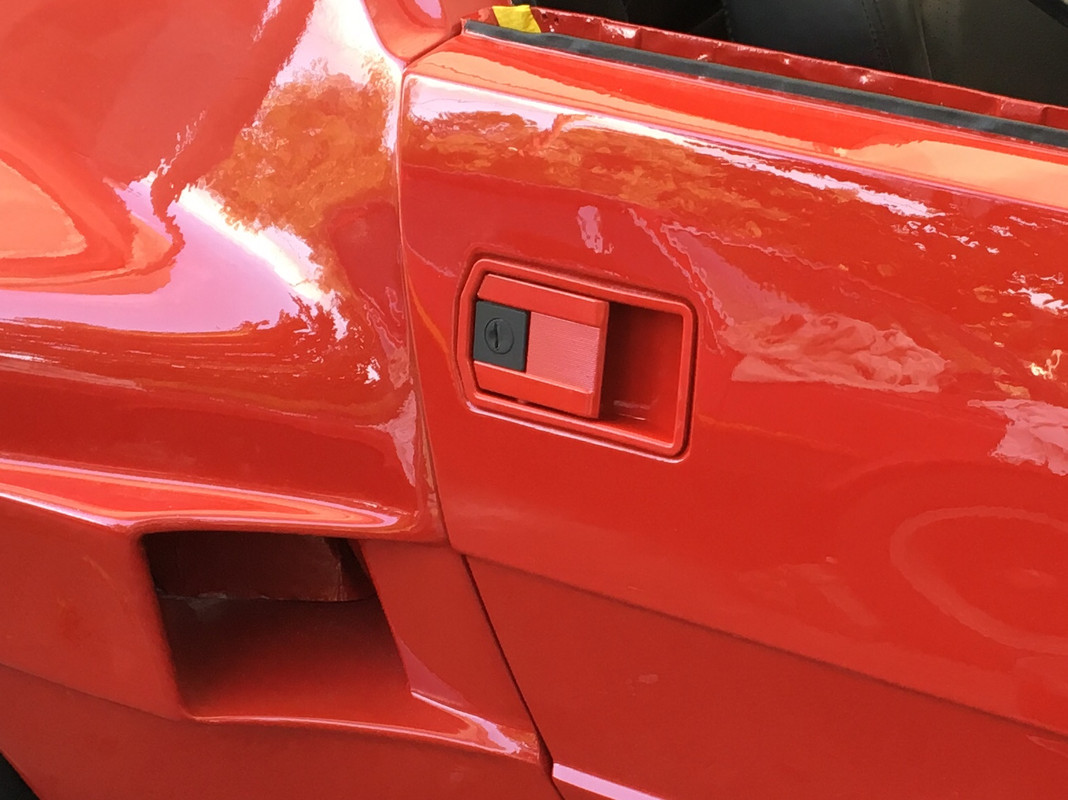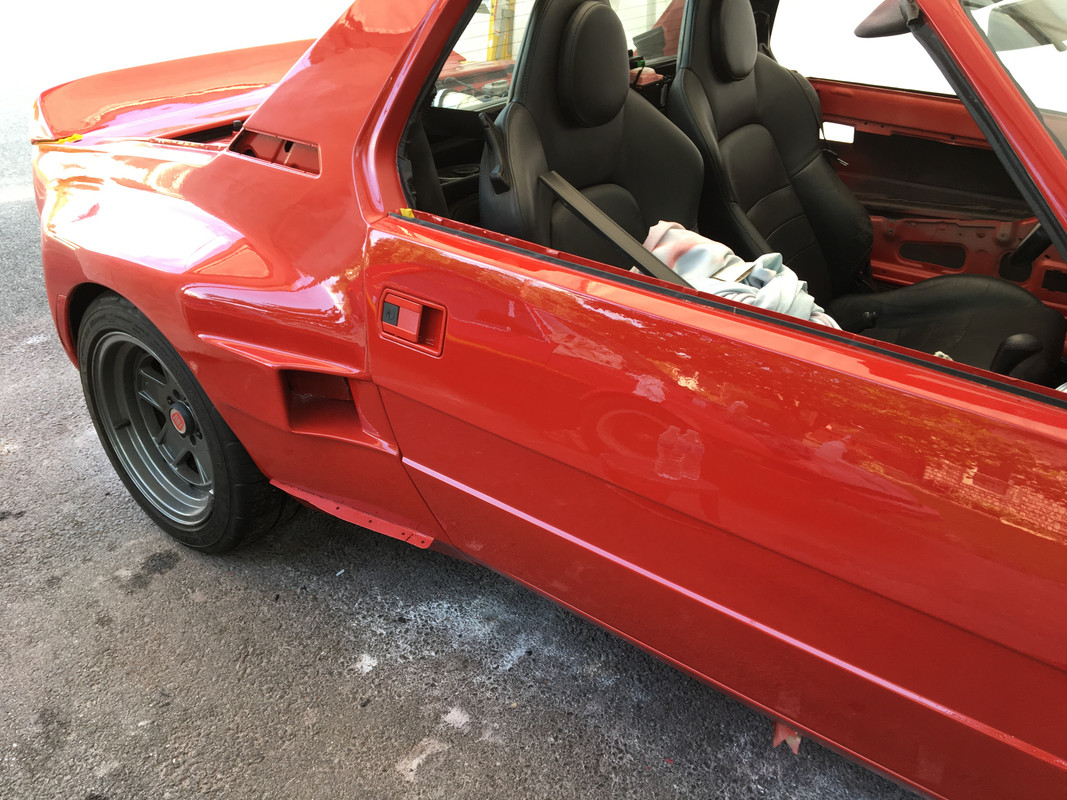 Finished up the window frames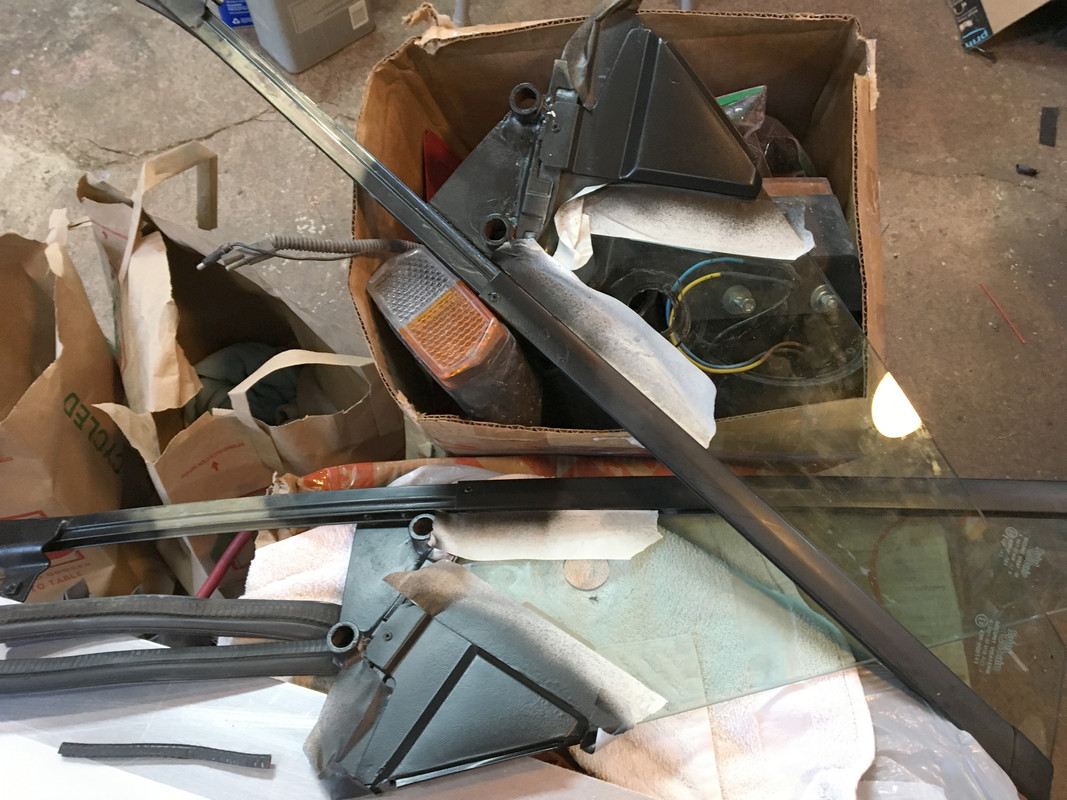 Finished painting the misc trim pieces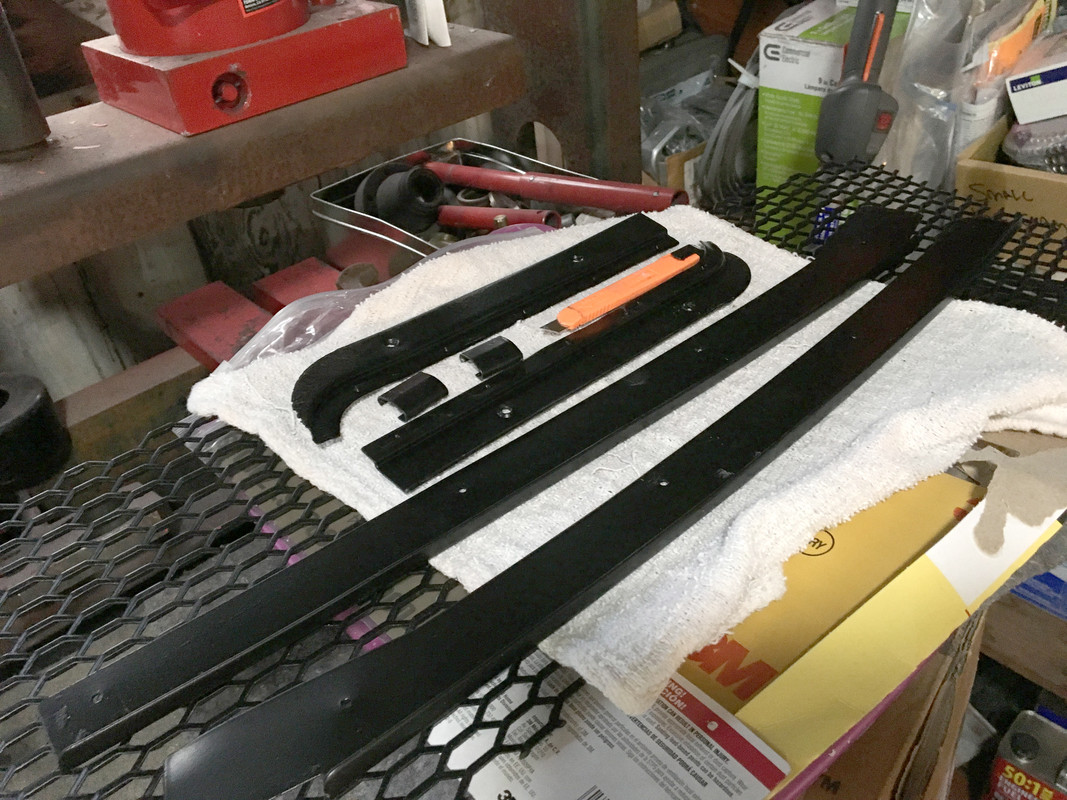 Hopefully tomorrow I'll get the rest of the body sanded and mayber start putting the trim back on.