Got the shifter cable support bracket reworked today. Cable alignment seems to be acceptable now.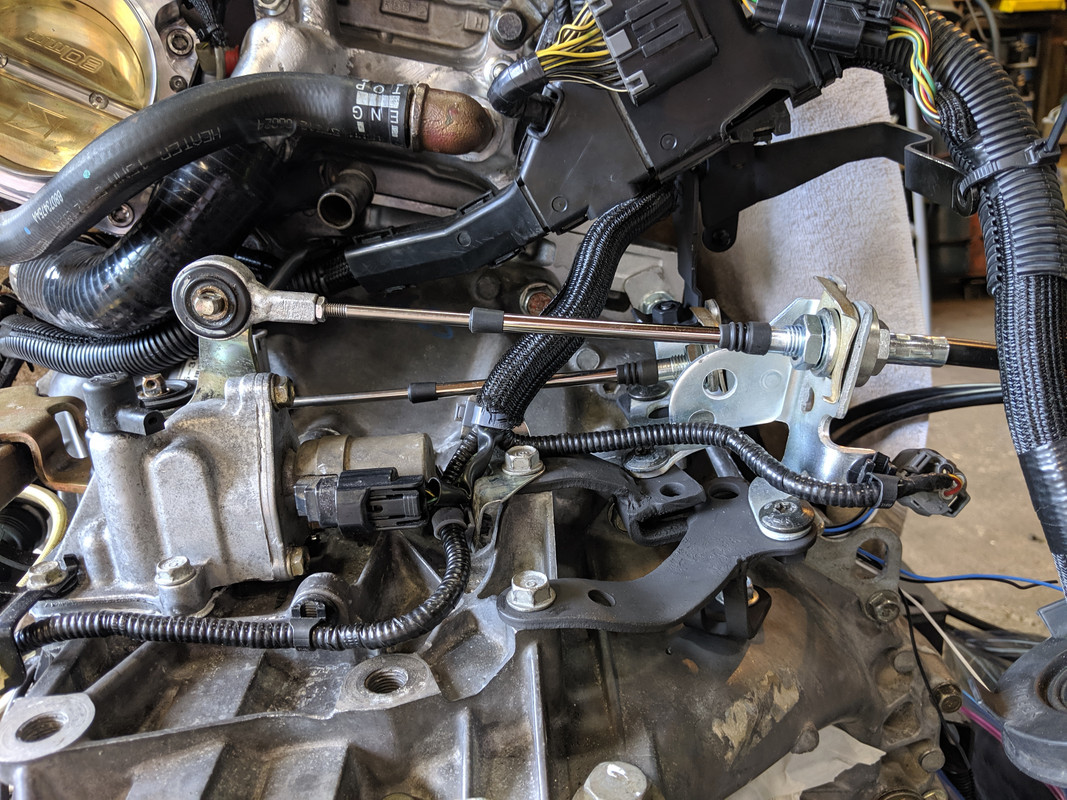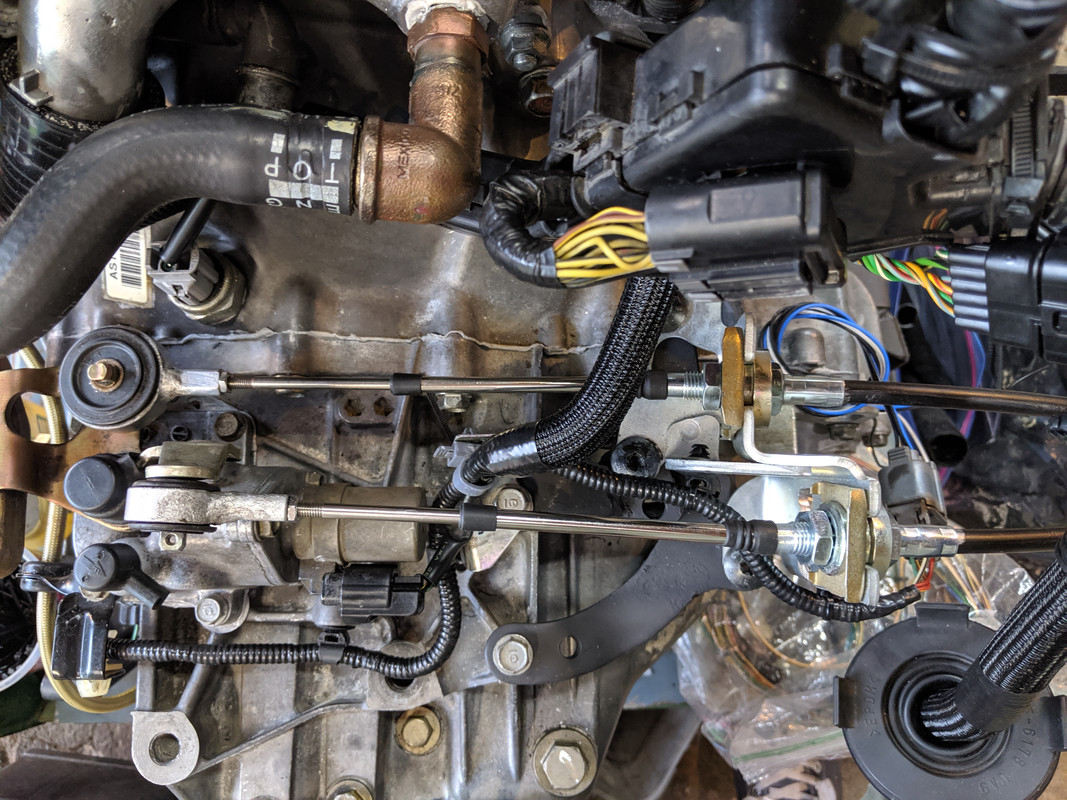 Also put together an adaptor T to accept a Fuel Gauge or the 3bar sender, if I keep the fuel pressure gauge in the dash.
8mm quick release fuel fitting x2
M10x1 male to 1/8NPT female
M10x1 Elbow union
I ended up using a standard 1/8NPT elbow union & retapping it to M10x1 - the one I bought had tapered seats that didn't work with the line fittings. 1/8" NPT is really close to M10x1, it turns out. It felt like all I was doing was removing the taper, and 'adjusting' the initial threads rather than really recutting them.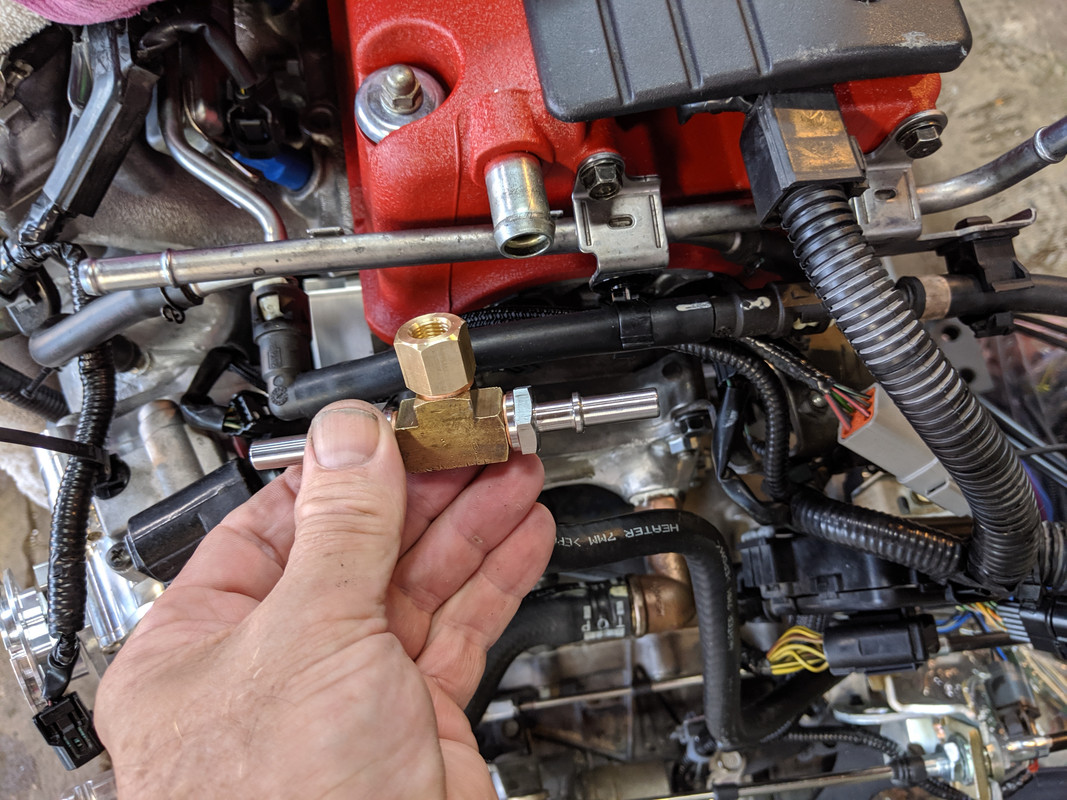 EDIT: Fuel Gauge line finished for now. I'll deal with routing to body side once it's in the car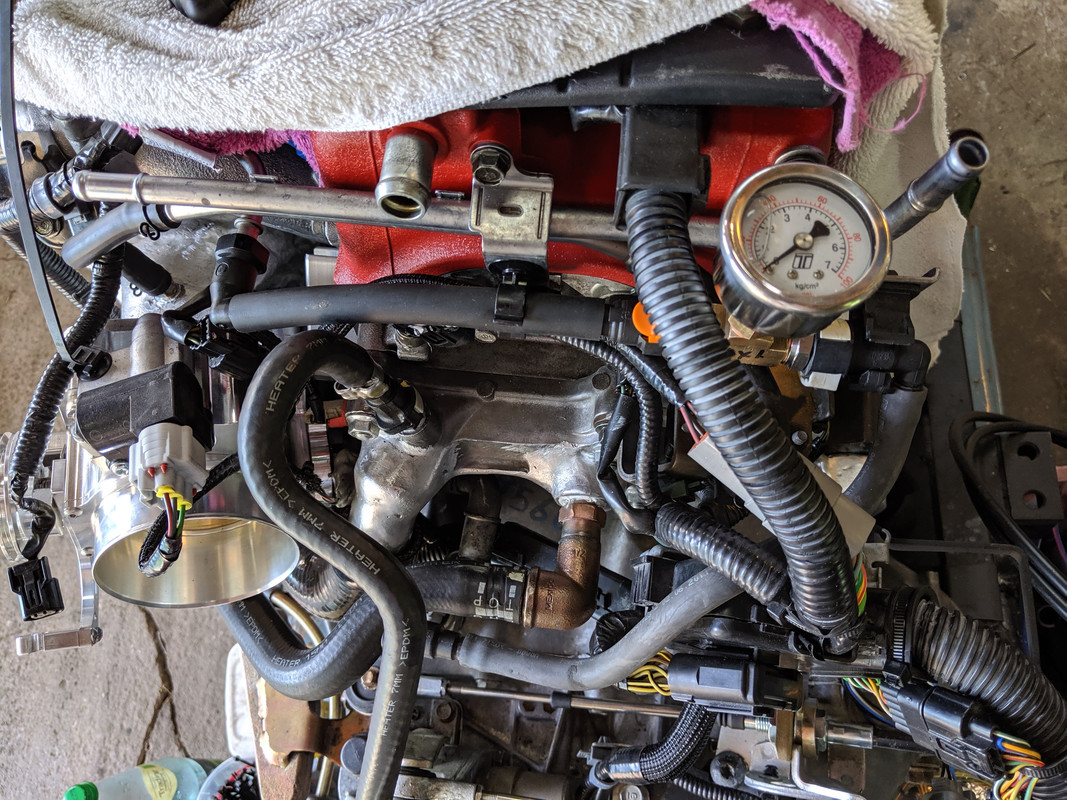 Last edited: