Some interesting ideas. I guess I may have to wait until I have the motor mocked up in the bay to determine clearances, etc. Not sure if I want to go that route (waiting to make an intake until after it's going in), have to see how I feel about that.
Motor/Trans came today. Started stripping the basic stuff off.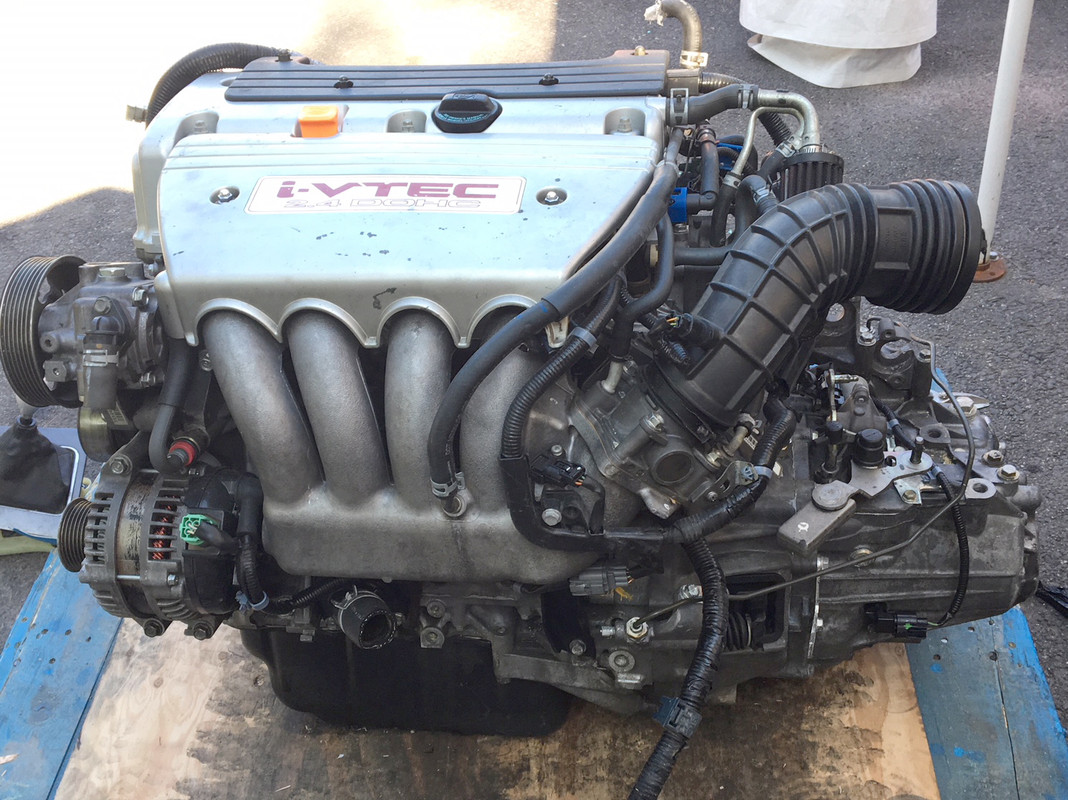 The engine harness even includes the B+ cabling into the relay box, not that I need it.
.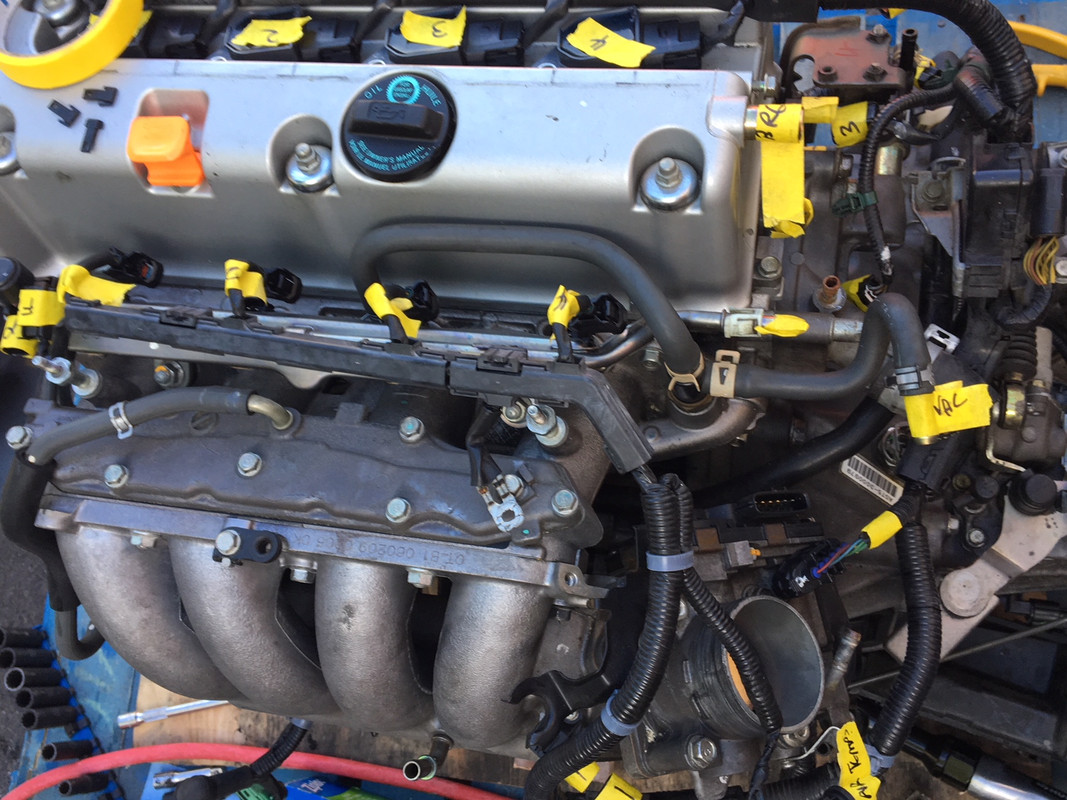 Exhaust manifold off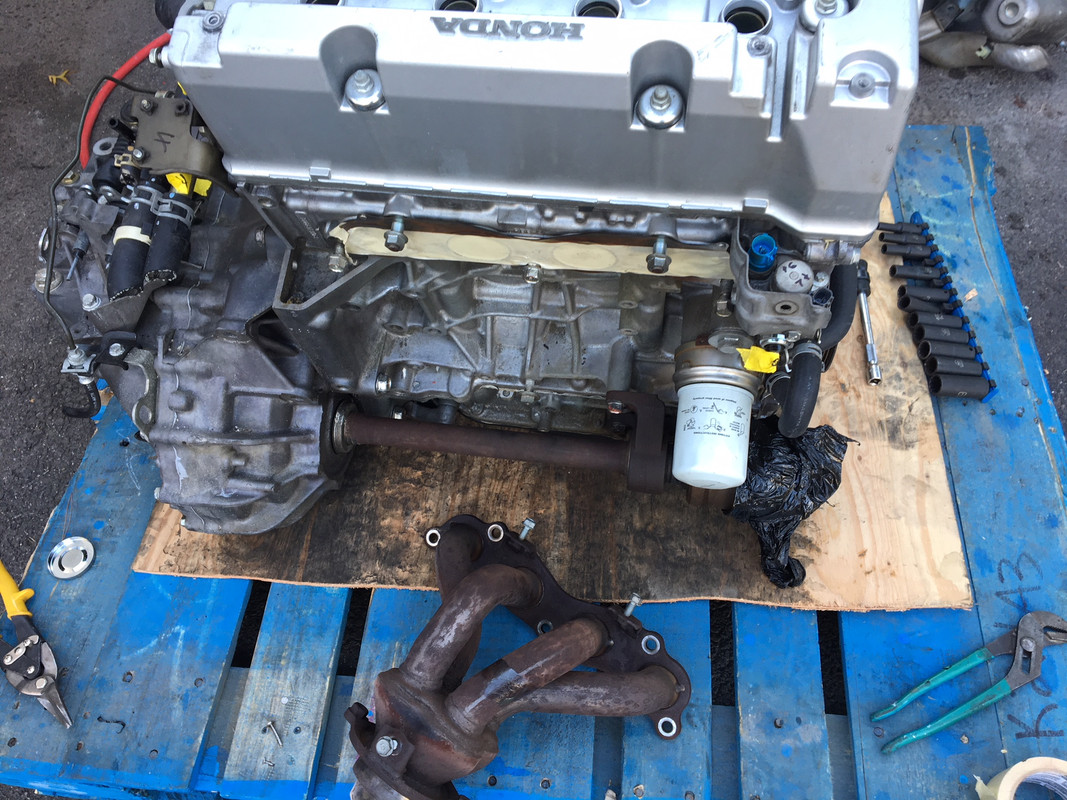 Engine harness, ECU with car side connectors, etc.,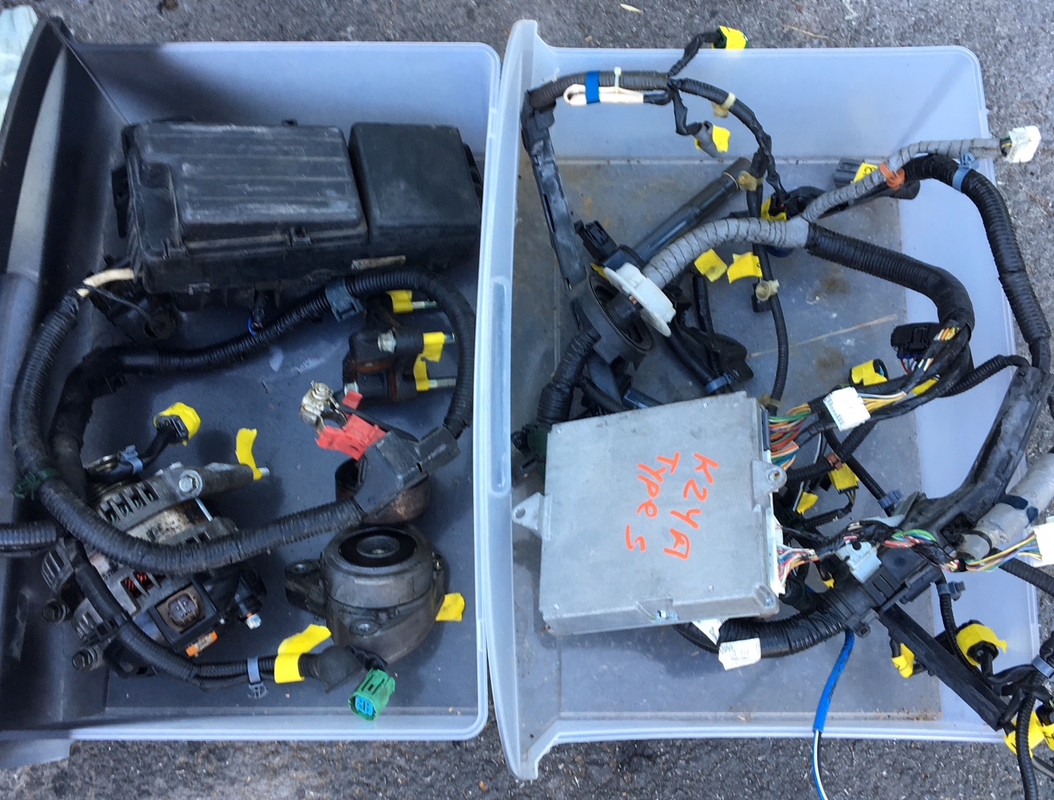 RBB intake is ridiculously complex. Heater & PCV elements throughout. I'm wondering what drives this level of complexity. One would think heating the intake & TB to this extent would not be productive, but clearly they had their reasons.
These are the short runners. Rad hose neck on right I can likely chop off & re weld facing straight forward & down to make it easier routing a rad hose, unless that puts it smack in the path of the TB extension layout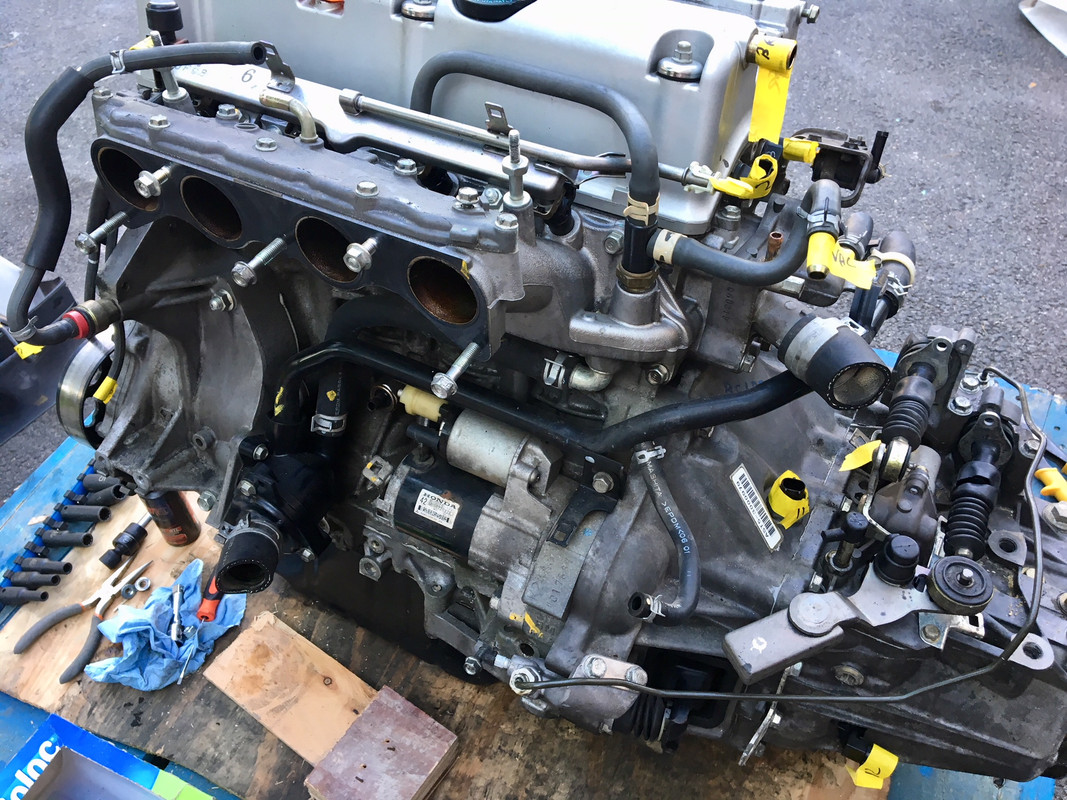 PCV looks to use a design not that different than mid 2000's Volvos - crankcase breather draw through the intake / gasket - doesn't have the reed valves integrated in the gasket though. EDIT - this is an air induction for cold start idle offset.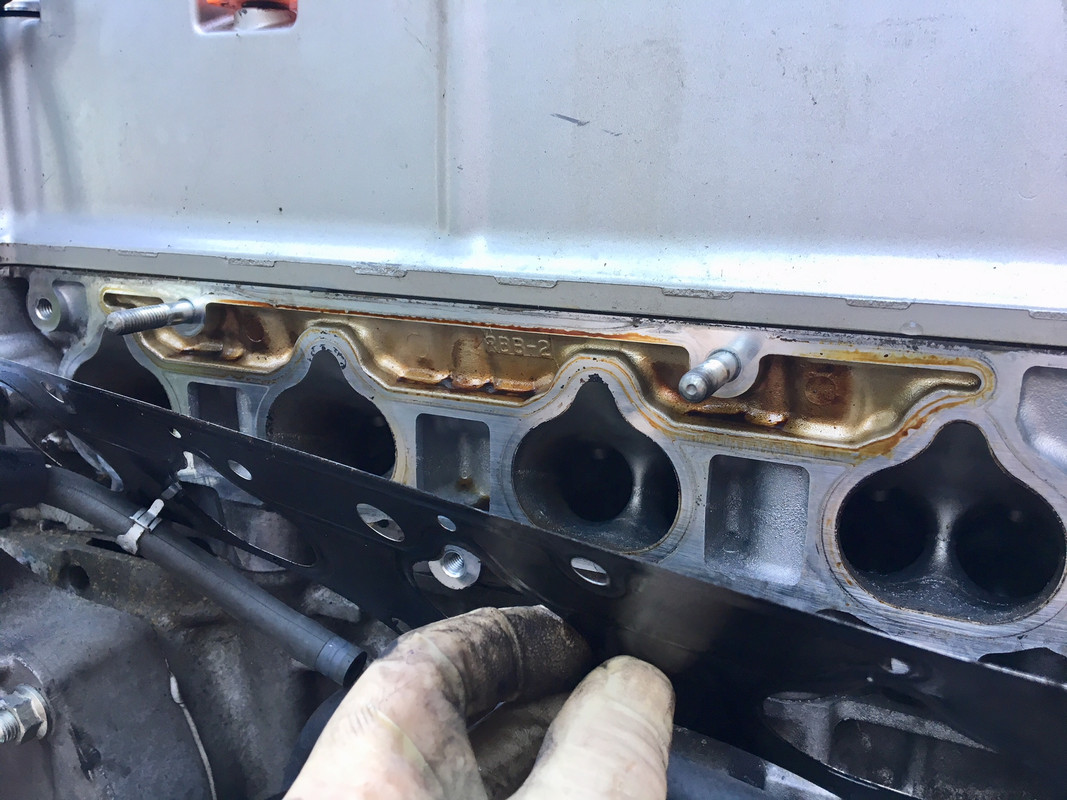 Thermovalve mounted in the air passage built into the runner section, unlike the PRB intake on Rodger's K20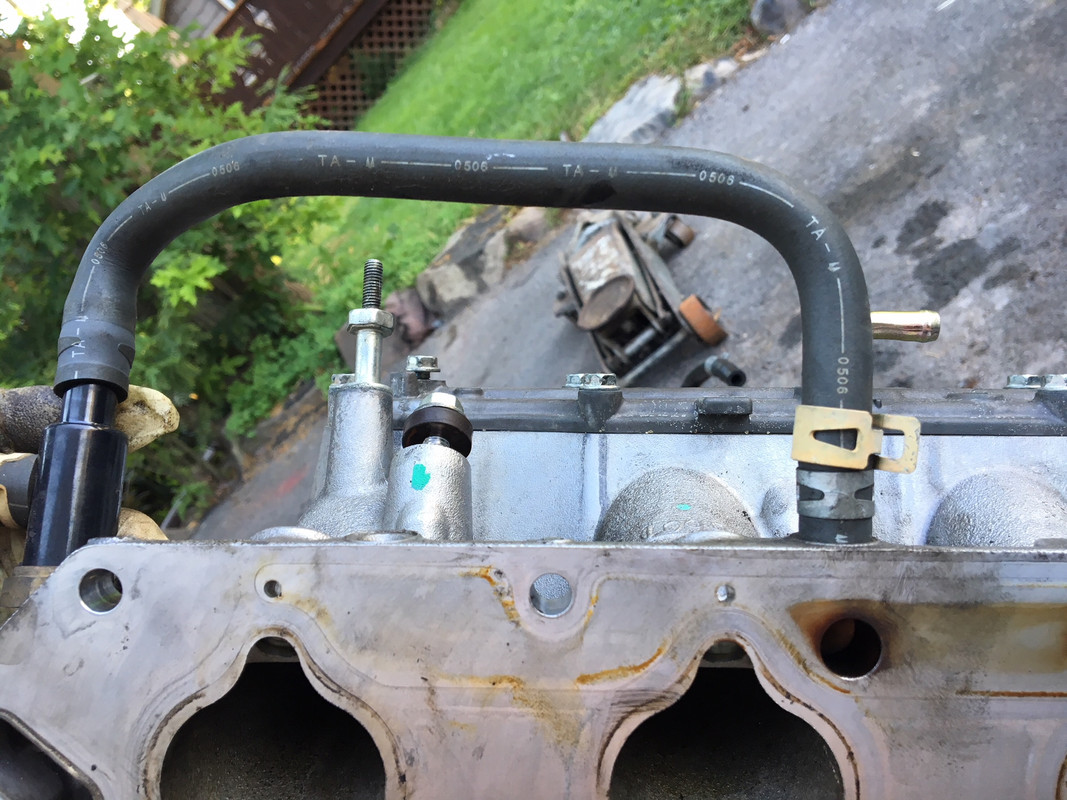 This upper runner section maybe a great take off to build my own plenum. I'd want to chop off that whole coolant channel/housing (on right in pic) & separate that out - except the head doesn't have the mount points (right side end of intake) for separate coolant neck, so I'll likely have to weld at least an upper standoff in place to make that work.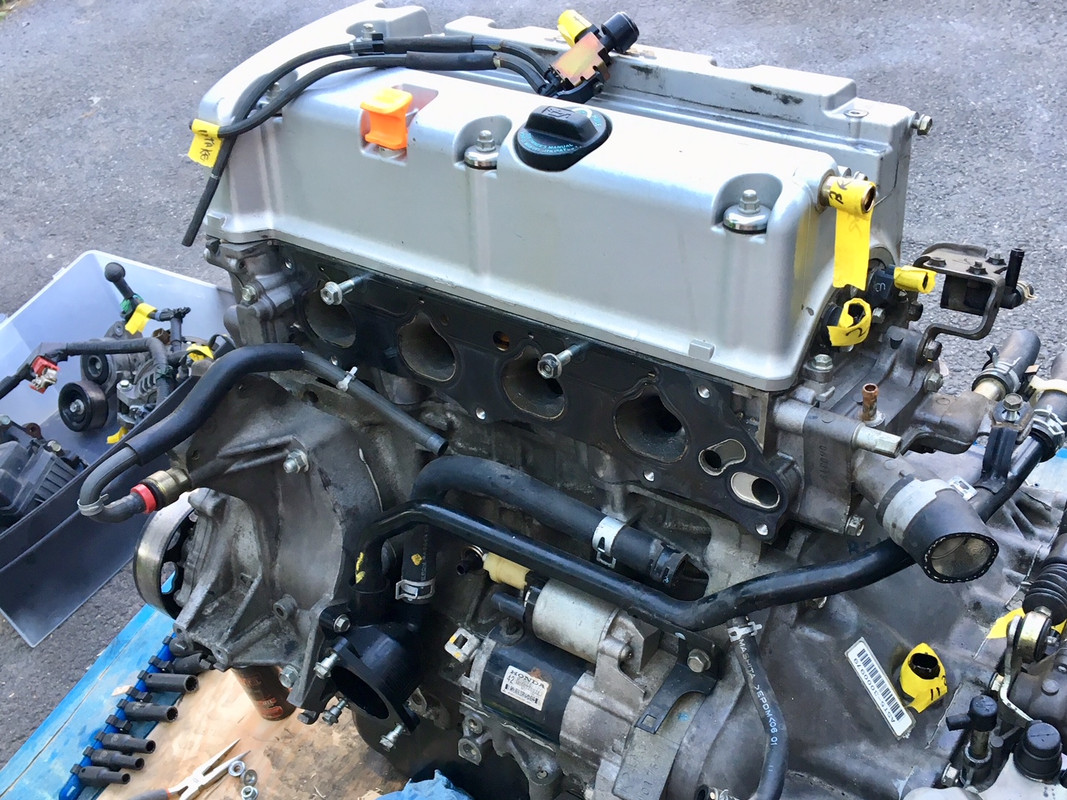 I've also ordered a basic PRB K20 RSX Type S intake like Rodgers - so worst case I have a more usable (simple) intake to work with.
Curious as to whether there is room to make a new cap for the t/stat housing that diverts downward to connect with the under car pipe, rather than replace the whole thing with more complex routing. Does it stick out too far rearward?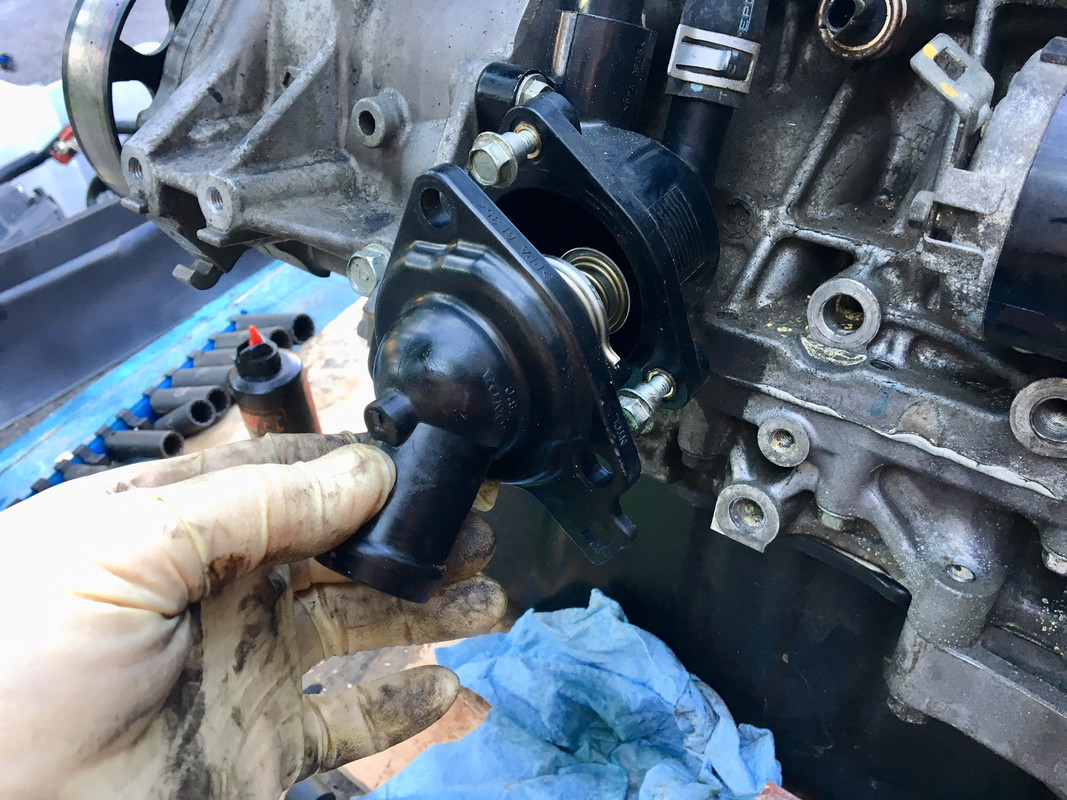 Wondering what the function of this valve/mechanism that appears to attach to the coolant system on the exhaust side of the head.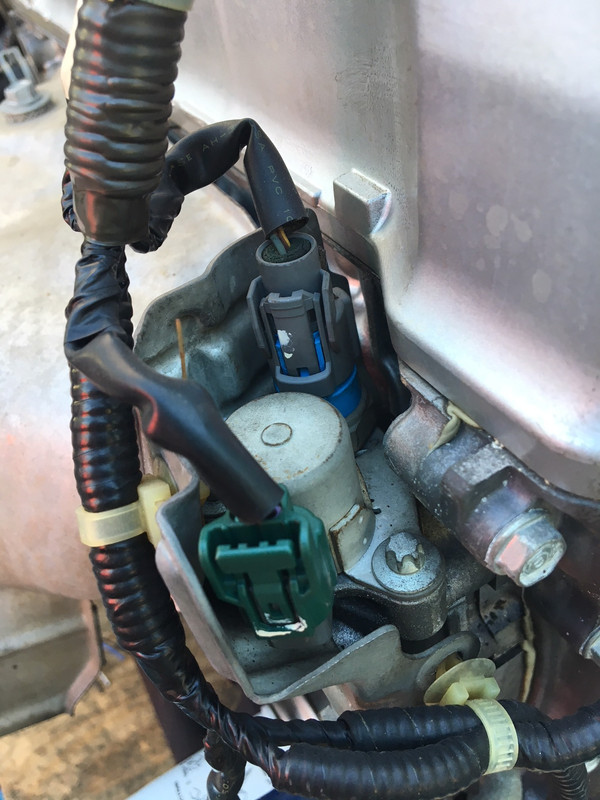 Last edited: