Finished up the coolant pipes for now. With the SS feed pipe, I just need a short 90º coupler off the head connection. I cut a new Gates hose for this.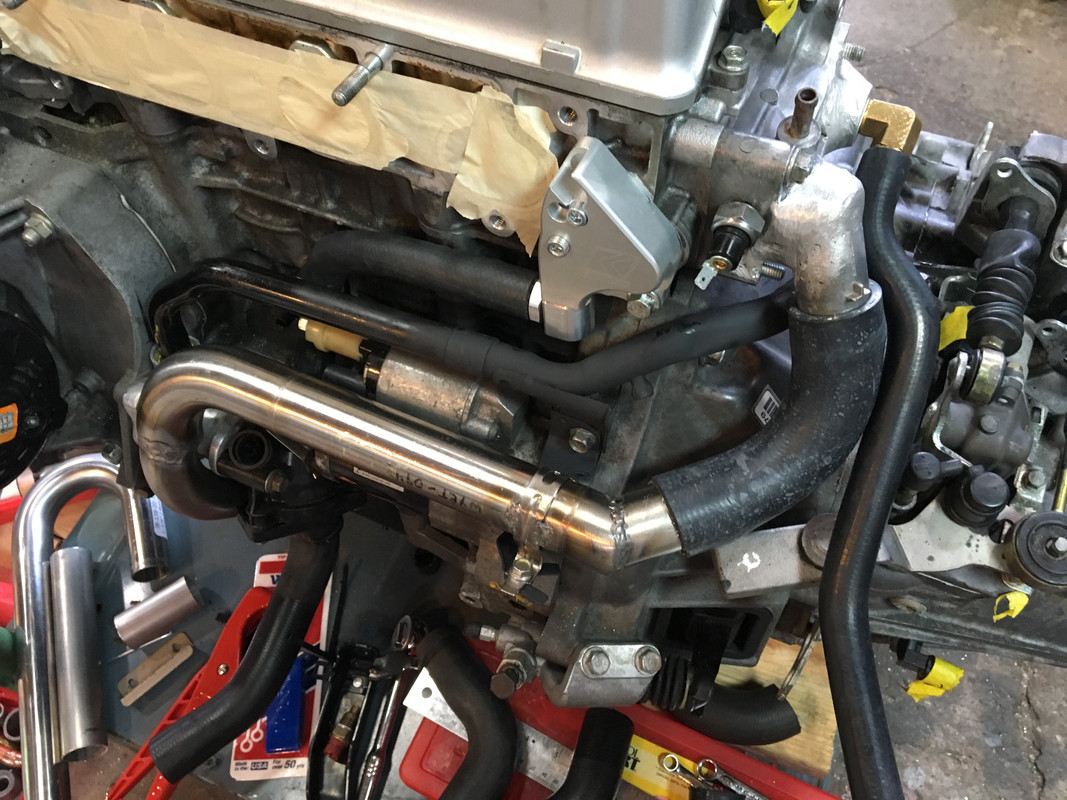 Everything had clearance, if snug. Have to add a couple vacuum NPT fitting to the plenum by the TB flange.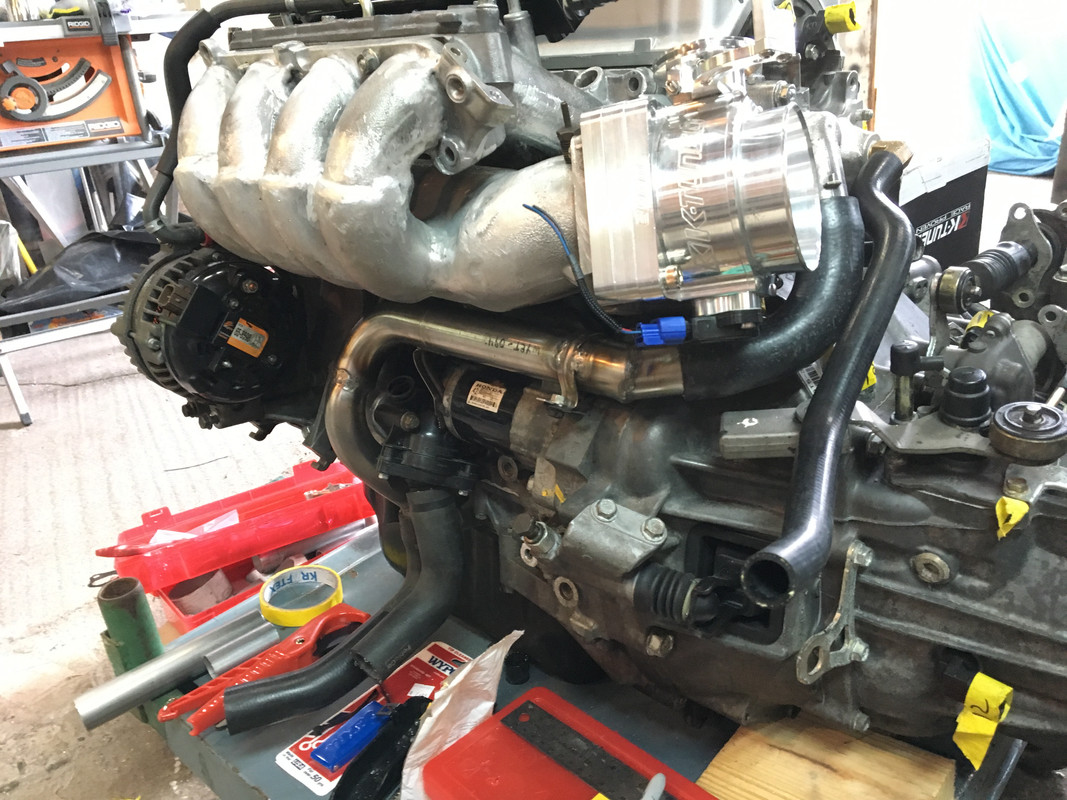 Map is mounted on TB, underneath (on the right in pic, yellow tape marks location). May have to move it, as connector may not clear rad hose. Coolant sensor came from MWB, that will be fine with an elbow spade connector.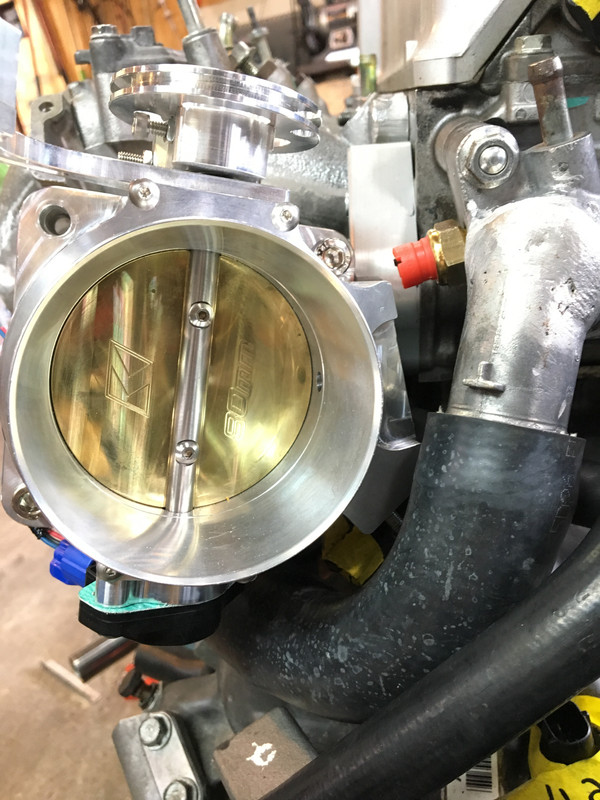 Going to follow
Rodger's lead
& remote mount the (Volvo/VDO) OP gauge sender under here (with a block mounted elbow housing).
1/8 " NPT - 4 AN fitting (x2)
6" braided 4 AN hose
1/8'' BSPT Oil Pressure Sensor Tee to NPT
Sender adapter plate - 1/8" NPT ports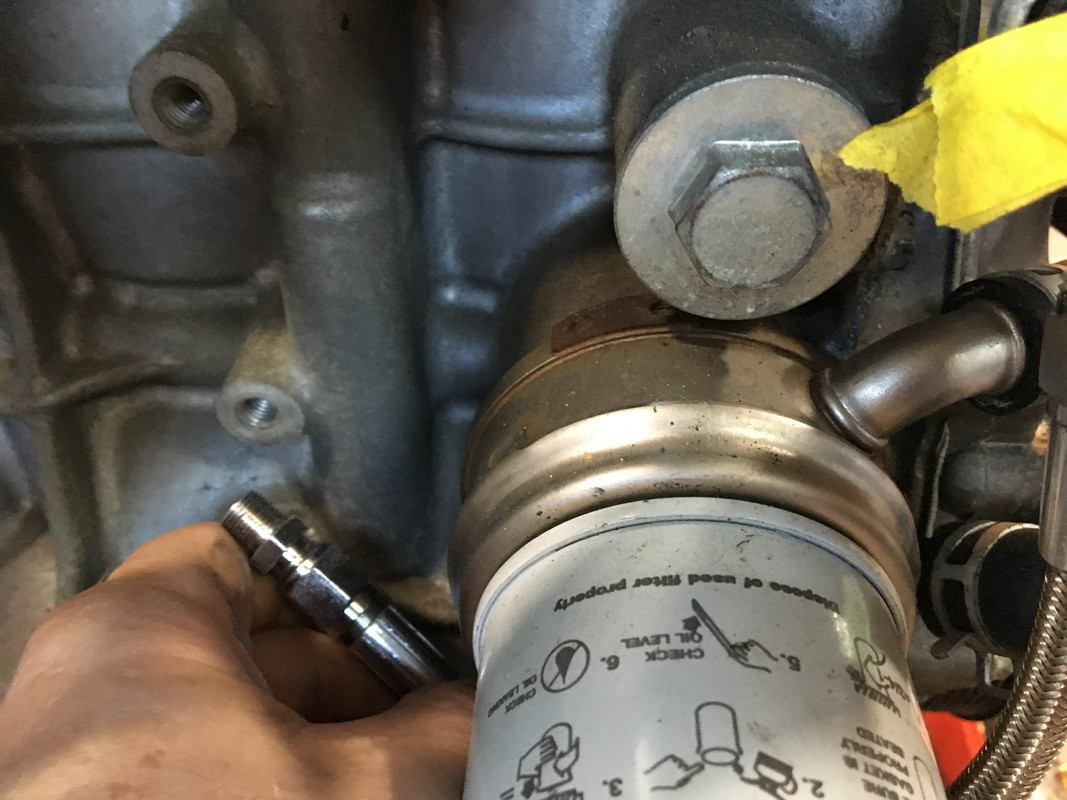 Drilled a chunk of aluminum to make transition port/mount for the OP sender & feed hose. Sender will point straight out. Have to tidy it up/trim it down. MAy have to make it out of a chunk of brass. Not sure the aluminum is sturdy enough. The K24 has threaded bosses, which make this easier than on the K20.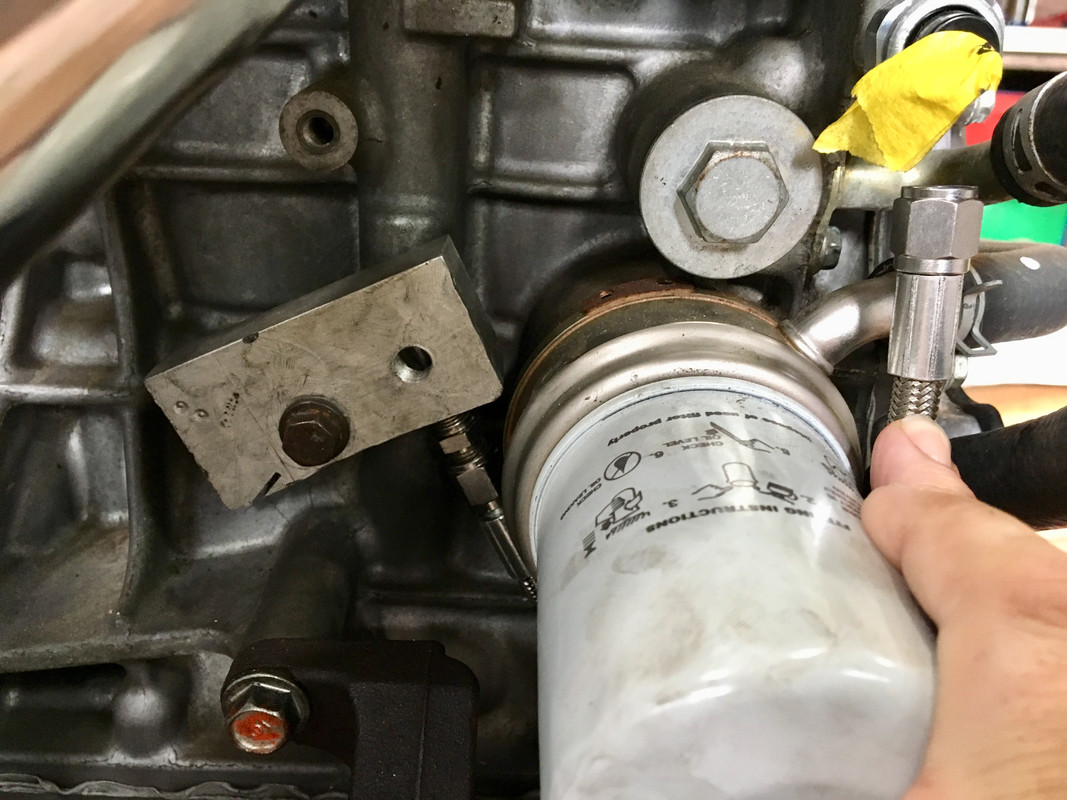 Last edited: