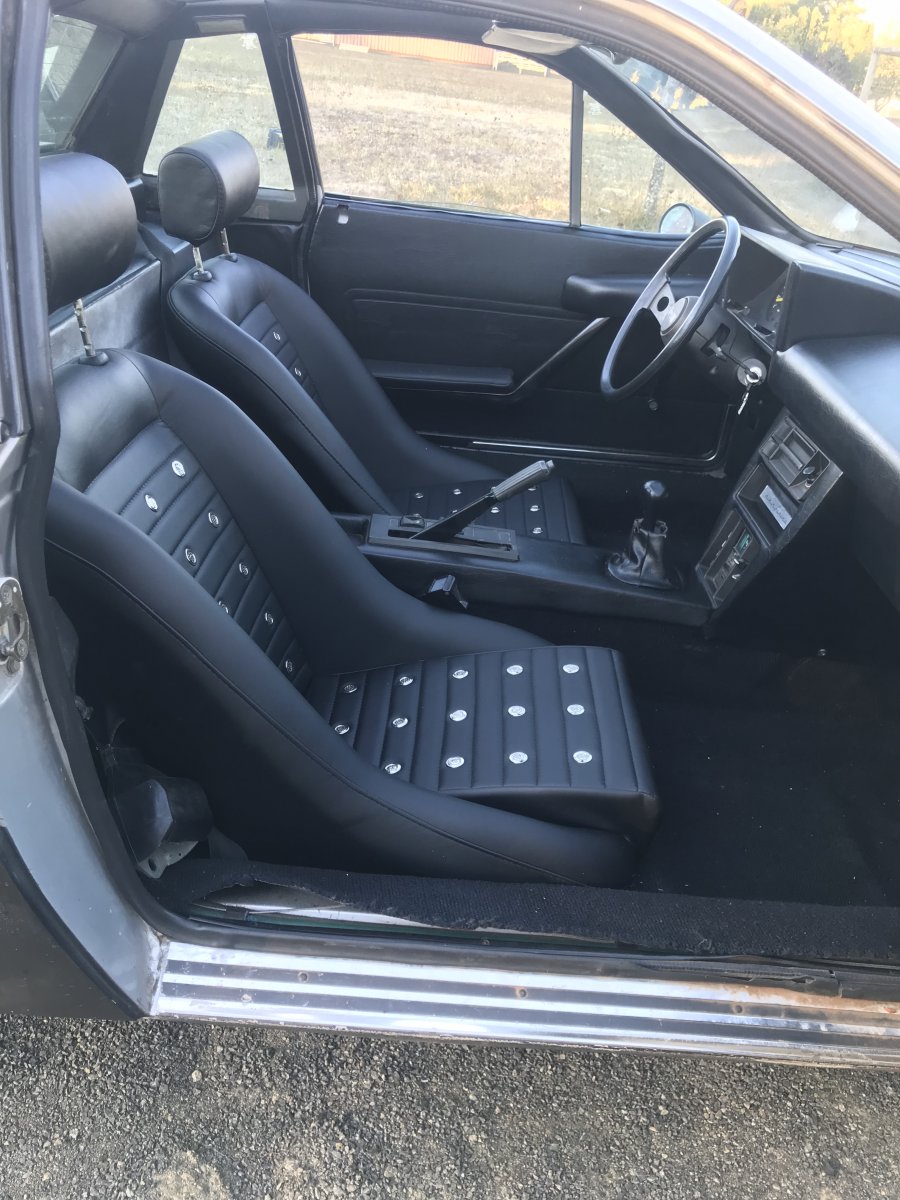 I wonder if much of the work done on our cars is so incremental as to not inspire a post about it, but yet something
did
happen. If so, this thread might catch on. Seeing my avitar this much in the forum makes me worry about over-sharing, hope I'm not irritating.
My seats came in the mail today, $269 of awesomeness from eBay. I'm really happy with the fit & look of them, and they come with mounting brackets. They weigh 17 lbs each, much lighter than the factory seats that were trashed in my car.
I've been waiting to completely reinstall my carpet until I have the mounting of the seats figured out, so far they're just set in place. I'm 35 inches at the waist, and they're a snug fit. Good incentive to lose this extra ten lbs...
My car is running well, took it for a blast up the hill with the new seats sitting in place just before dark. Loud, rev-happy and in desperate need of real tires.
https://www.ebay.com/itm/RETRO-CLAS...546860?hash=item5d7e5659ec:g:39cAAOSwQGhbIB69