Been plugging away on the North side of the house - had some issues with flooding from Ida last week to deal with, and couldn't set up the scaffolding until last Friday. We did get the new front side window in, and the casings and some siding repair wrapped up today - another flash flood warning for tonight
cut the siding back 5.75" from the sides of the new rough opening for 5/4 x 6" case moldings, 6.5" at the top & 5" at the bottom
When they installed this smaller window (in what became the modern kitchen), they used foam over the sheathing they added to make up the gap where the old larger window was. I added 1/2" sheathing to bring it level with the original wood siding, so the new concrete siding panels sit at the correct level.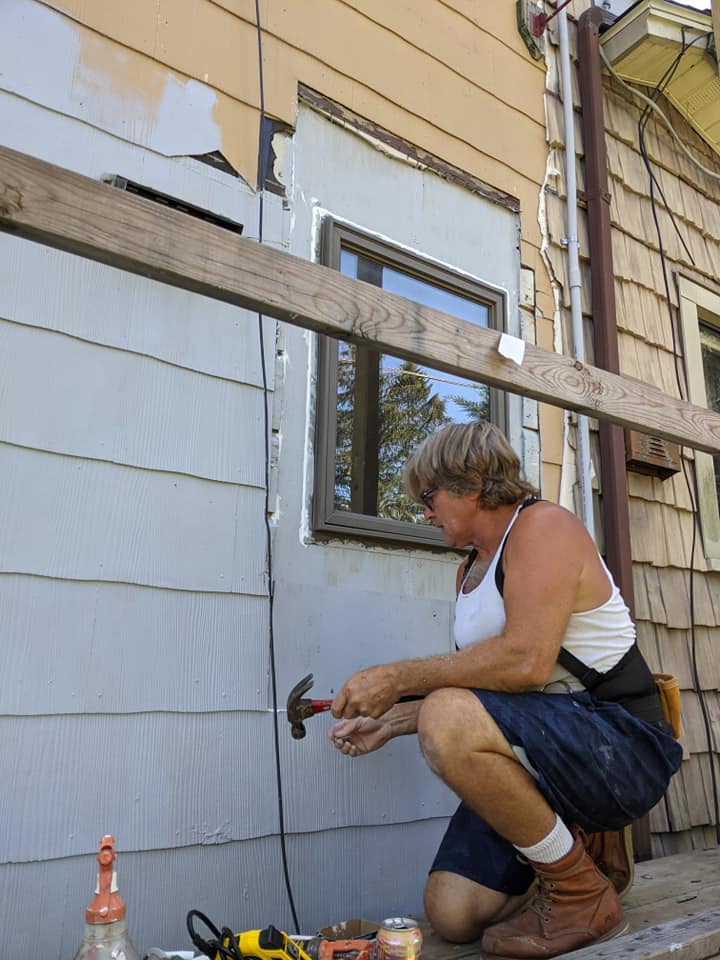 Need to get the forward North/East vertical edging done before Oct.
Window will have to be painted white to match all the new ones
The rear addition area we are not touching until the spring - no way to deal with that before the weather turns, I know its going to be a mess, as there is a step where the porch section joins the main addition - there is probably only sheathing under that area, as we found with the West wall.
Last edited: