The X1/9 is back home from the body shop after having it's crunched nose panel repaired. I know it's silly but it just seemed wrong to have that empty space in the garage, kind of like a strong "what's wrong with this picture" feeling every time I opened the door to the garage... ANYWAY - It's back now and looking pretty good too. The repaired panel's color doesn't color doesn't
quite
match but it is pretty close. While they were at it I had 'em repair the flaws on the headlight covers so they look better too. I still need to put the bumper back on (I had removed it myself before taking it to the body shop - I didn't see the sense of paying professionals to do this step) but I don't plan to drive it again till spring so there's no rush. Here - take a look!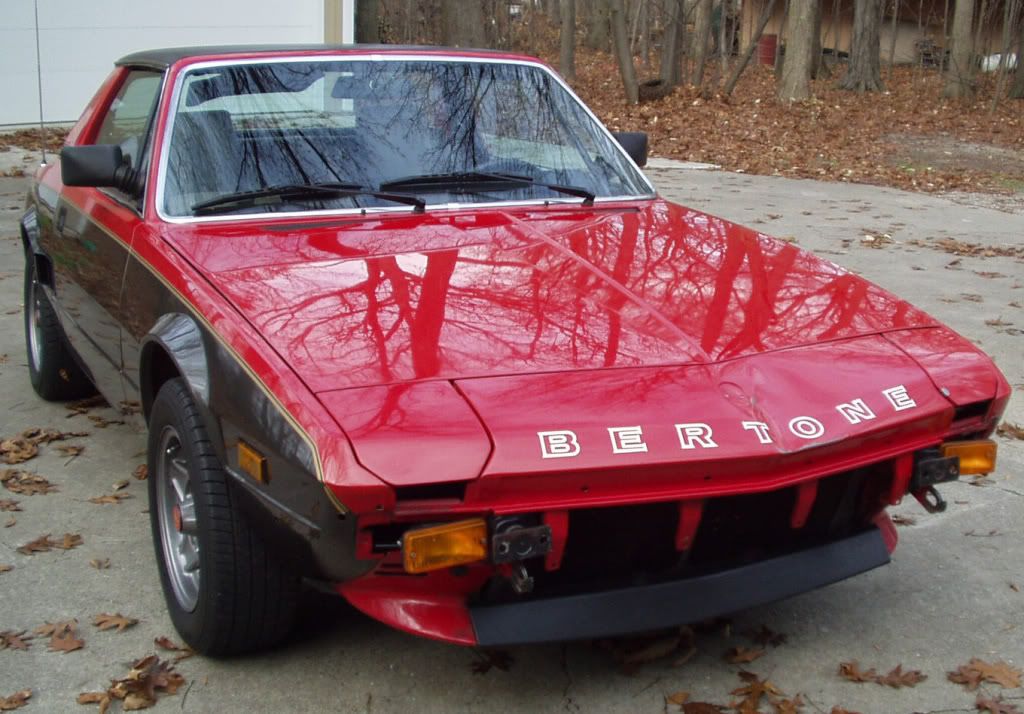 BEFORE - bumper off & ready to take to the body shop
AFTER- better, don't you think?
cheers - dj