Back to the driveshaft - I found that I hadn't pressed the bearing into the carrier all the way - so it ran cockeyed - caused the forward deflector to come off the shaft, made a horrible rattle
The URO carrier is the only one I can find, but it's a pita to work with - there are dimples in the inner lip that prevent the bearing from seating evenly.
I bought I new carrier (RockAuto) & a 183265 bearing off FCP, so I'd be ready to swap the other one out
after pressing in the bearing, I checked this one to ensure the depth was uniform all around
NOTE - 15mm thin wall impact socket stubby wobble extension , 17mm open end wrench to remove flange bolts.
I decided to remove the carrier, and if it came off without damage to the bearing, I'd press it further on & let it be
pressed off using a splitter on the back side, didn't damage the bearing
visible gap on one side
I pressed the bearing further into the carrier to level it, after shaving off the dimples that were in the way
reassembled & it's back in the car. Aligned the carrier once the shaft was installed, before finally tightening the mount plate. Feels OK, no vibration. I'll see how it is in a 1000 miles. Worst case, I'll drop the shaft & swap it out.
in other news, I cleaned up (acid dip) the flywheel in readiness for the LH2.4 conversion has an arrow marking (?) EDIT - TDC is 90º after the long tooth, so that arrow would seem to align with TDC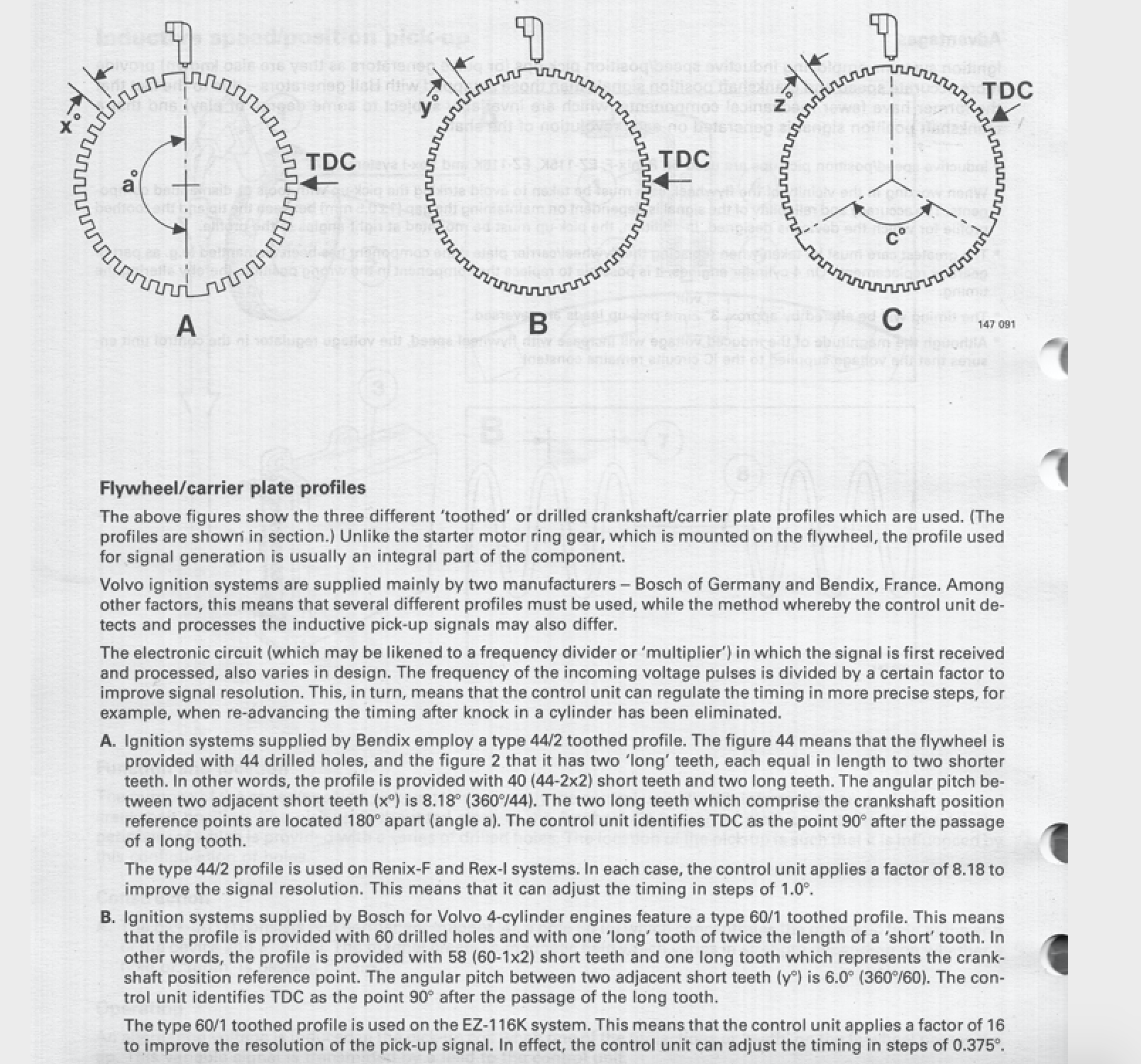 Last edited: