So I decided to see if I could replace the guts on a 124 Veglia clock since I've never seen one that works. I thought I'd buy one of the Luch 12v quartz car clocks off eBay for $12 as a starting point. It turns out that the works are an updated version of the veglia and all the mounting studs line up with the old case although the face and case size are larger. So let the install begin!
First took apart both clocks. Pretty similar, remove the setting knob, uncrimp the bezel and remove the 5mm nuts on the back of the case. The works can then be removed.
Carefully remove the hands then the face can be removed. On the Veglia there are two tiny screws and on the Luch two plastic clips. The positive socket can be pulled off the three mounting studs on the Veglia and pushed onto the Luch since they have the same pattern.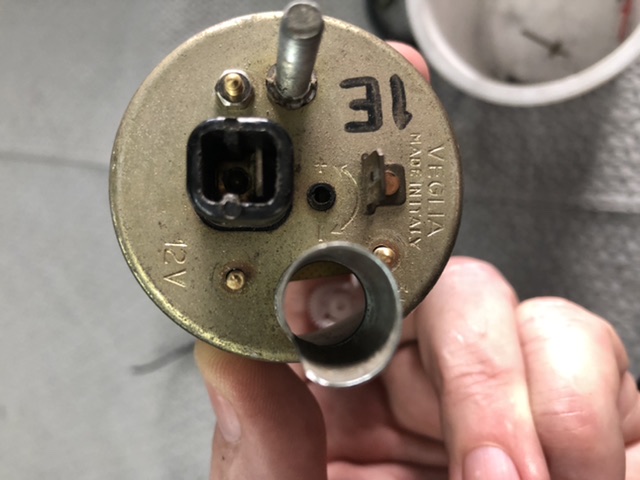 You'll notice the face on the Luch is too large to fit into the Veglia case so just grind it down so it fits. You don't need to be perfect since the Veglia face will be glued on top of it. Now install the adjustment shaft and snap the face into place. I then put a couple of drops of super glue on the back of the Veglia face and attached it to the Luch.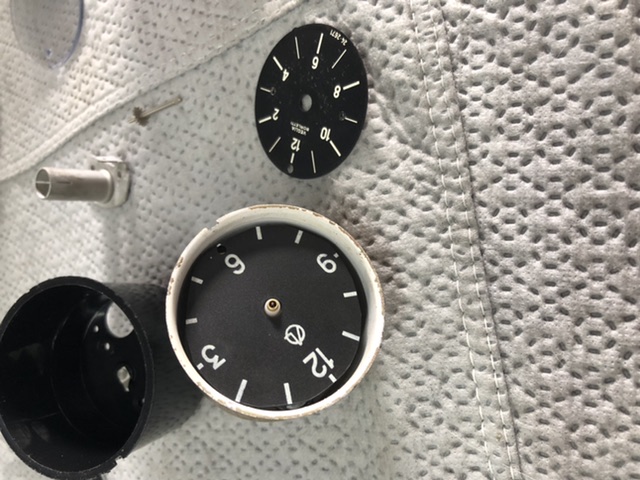 Now you can tighten up the 5mm nuts on the rear of the case and reinstall the hands, lens and bezel assembly.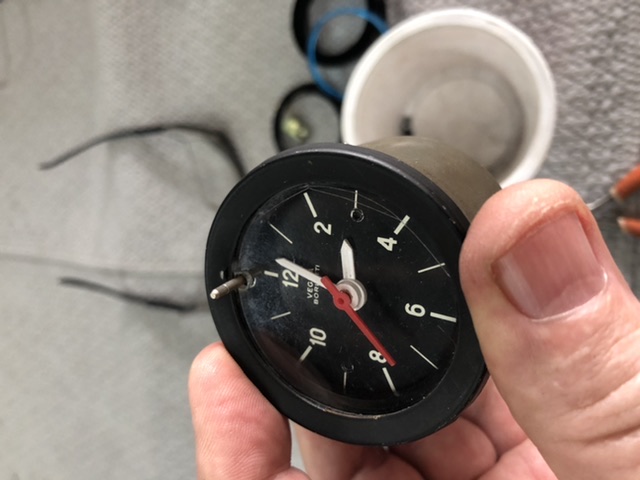 Now slip the little spring on the adjustment shaft and push on the knob. And you're done!! Rebuild cost $12 and an hour or so of time.