Flight was cancelled due to weather at MCO. Just as well, there were really heavy thundershowers when our flight was supposed to depart NY, that would have cancelled the flight from this end. At least we didn't ahve to sit for hours in the airport. New flight at 6:30 AM.
So, I took some daylight pics to evaluate overall state of 1st coat & peel. Not too much dust/bugs, actually. After taking these pics, I spent most of the day sanding the clear on the body. I used 1000grit. Used my palm for most of it, except the few flat areas where I used a thin flexible block. I tried to keep a "X" pattern to the sanding, to avoid 'fingers' in the sanded finish. Looks much flatter than this now. Using a spray bottle to mist water while sanding, and wiping the panel clear right after made it easier to see the worst remaining peel, as those areas remained glossy. I figure if I get most of it out, I can deal with whats left after the next coat, so I don't remove too much clear.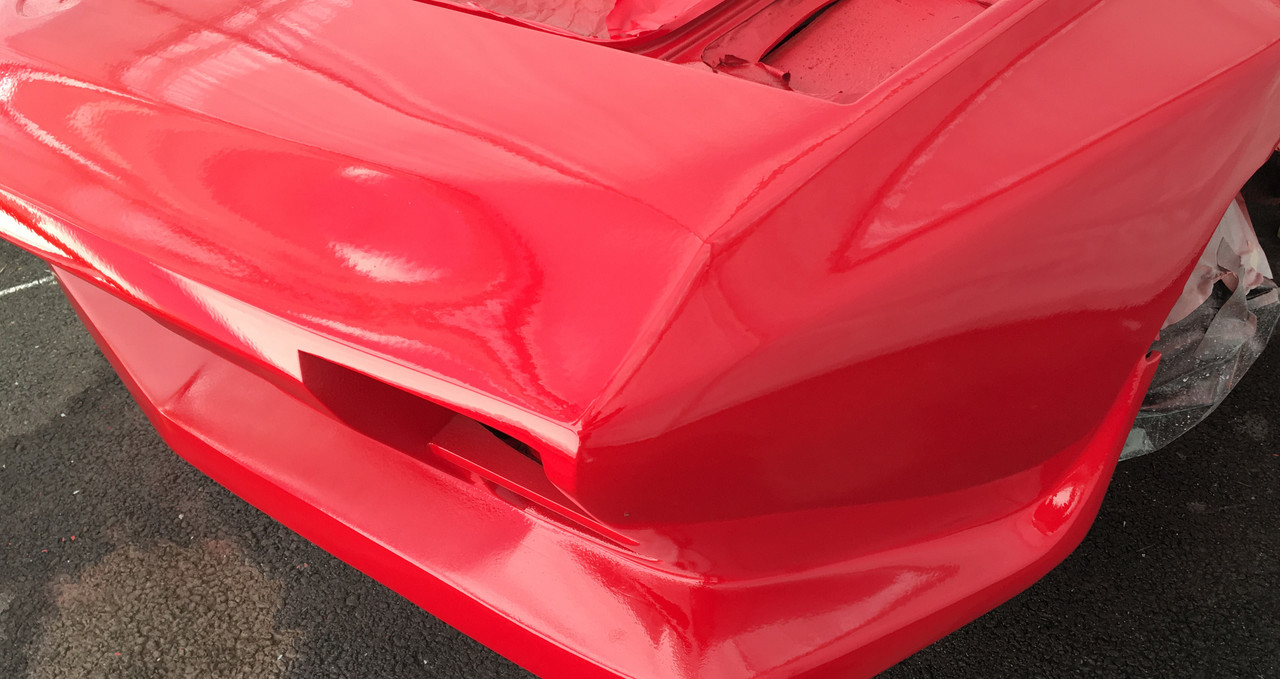 Found some areas I missed - lower front of fender has mimimal clear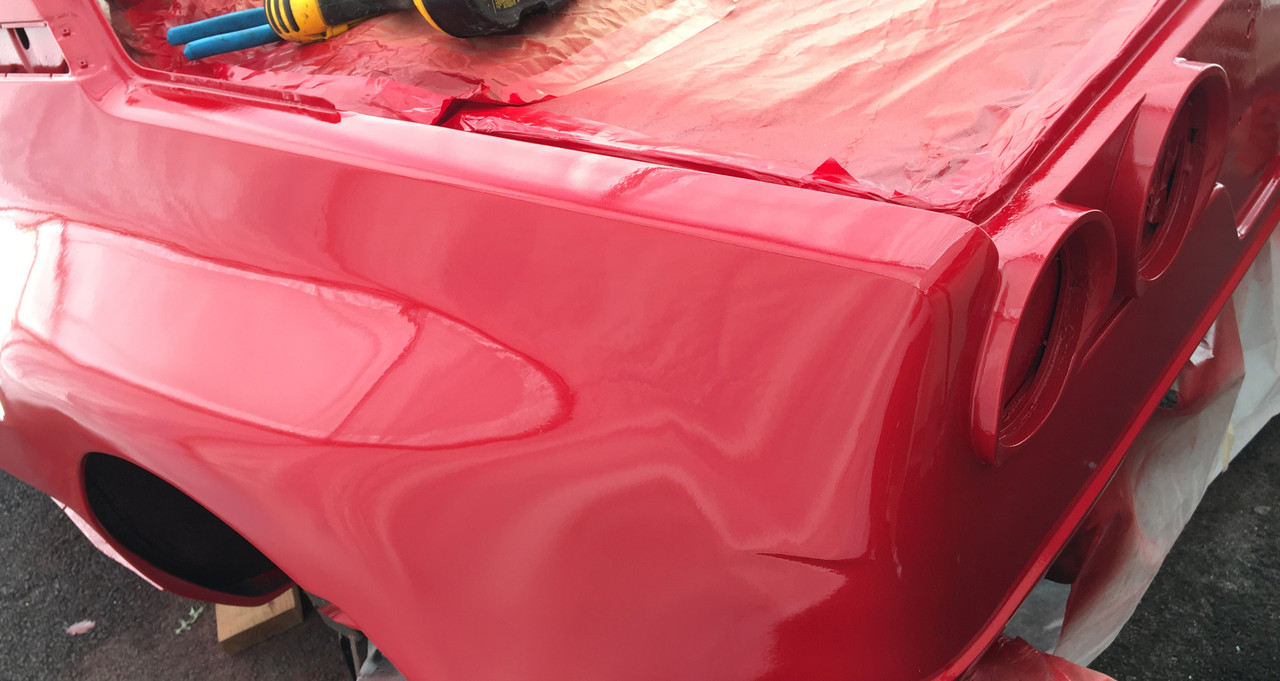 Lower forward area below duct has no clear (not visible). Passenger side had less peel to address. Color cast variances are just from the light.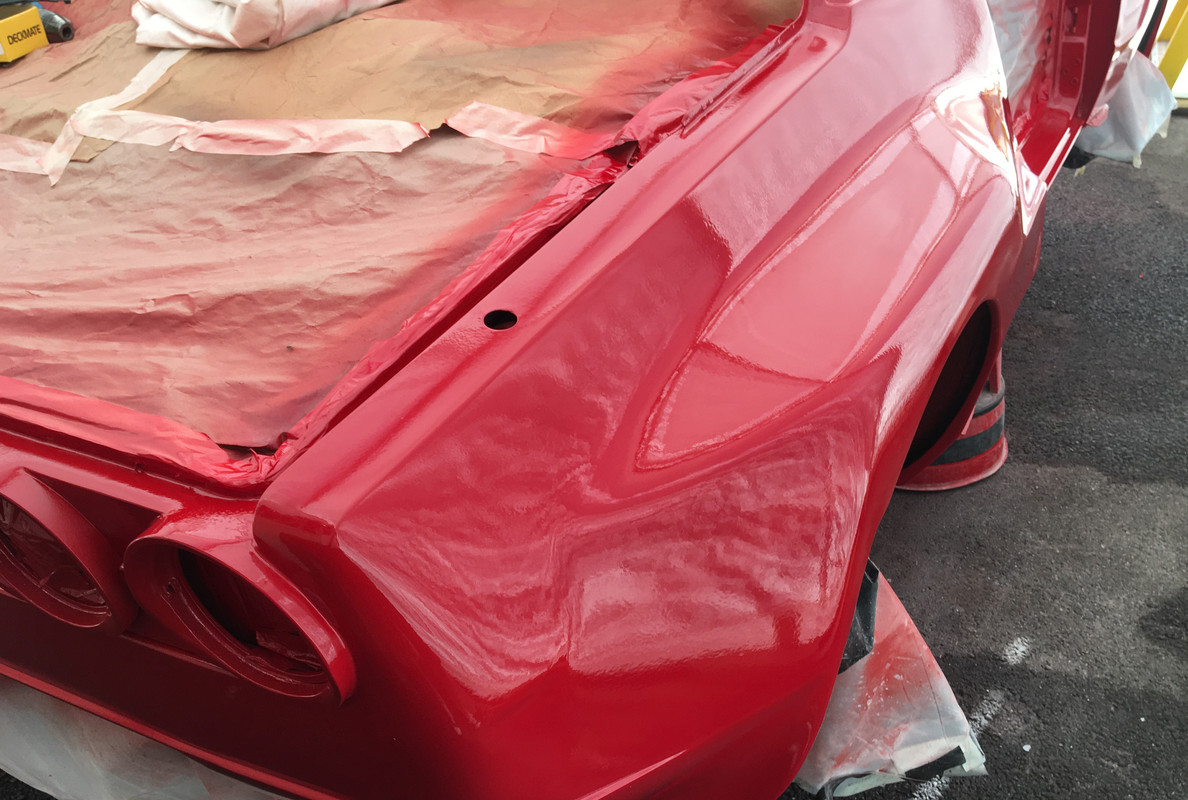 little saggy at base of "A" pillar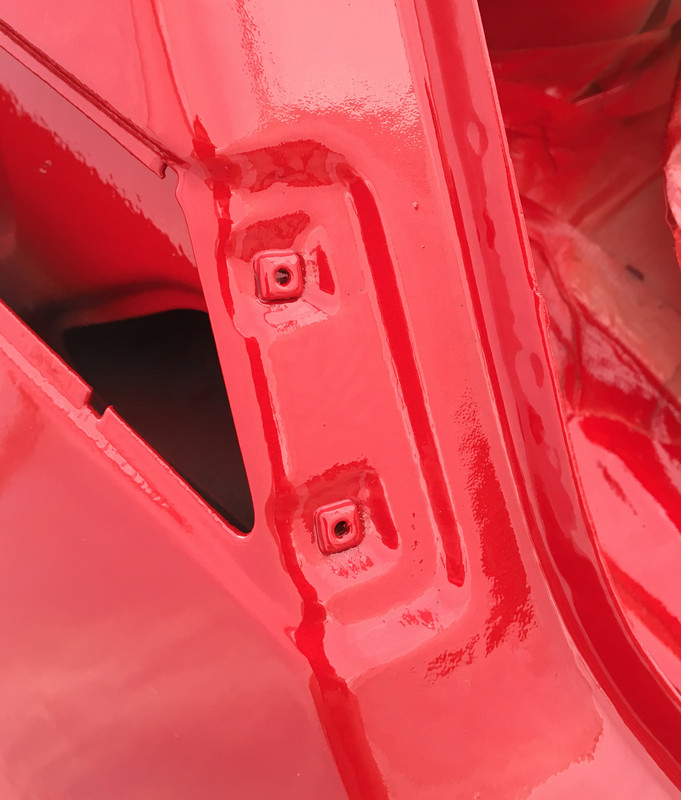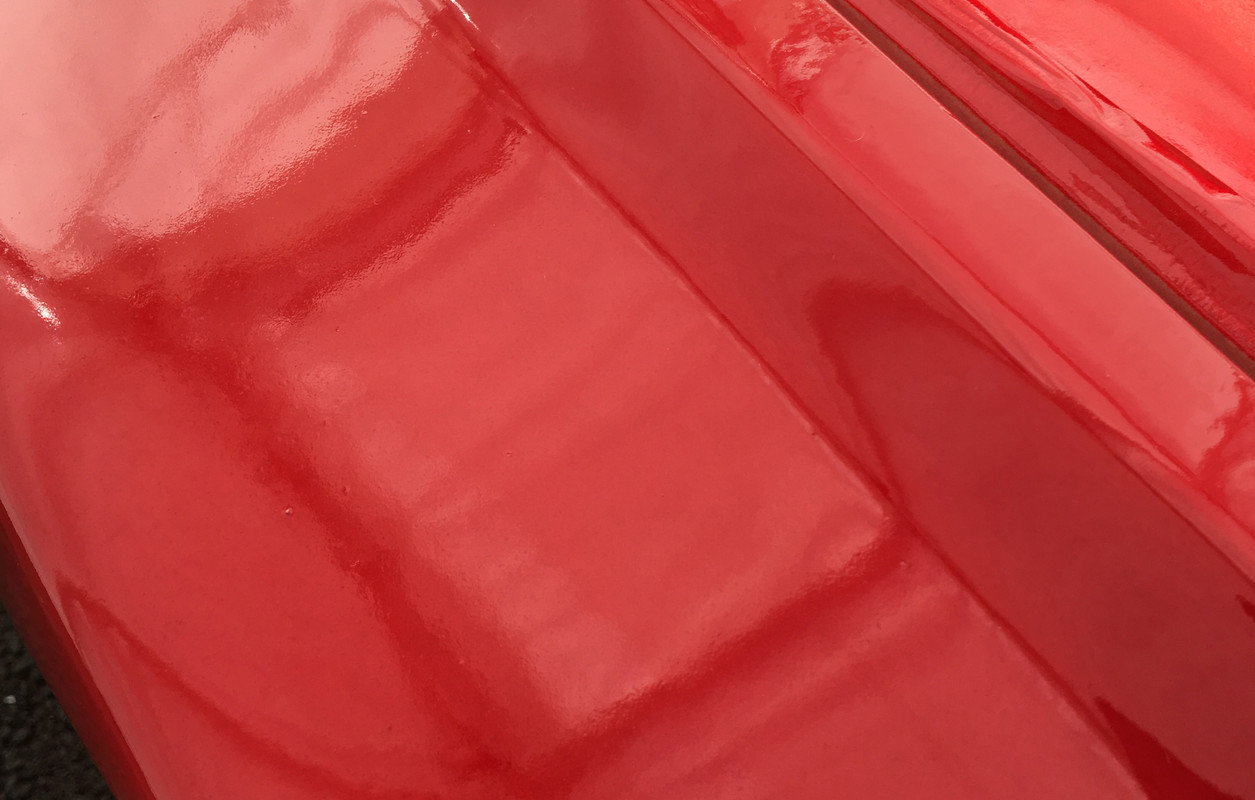 Both doors have heavy orange peel, but not worse than the panels I already sanded, so maybe a coule hours work each.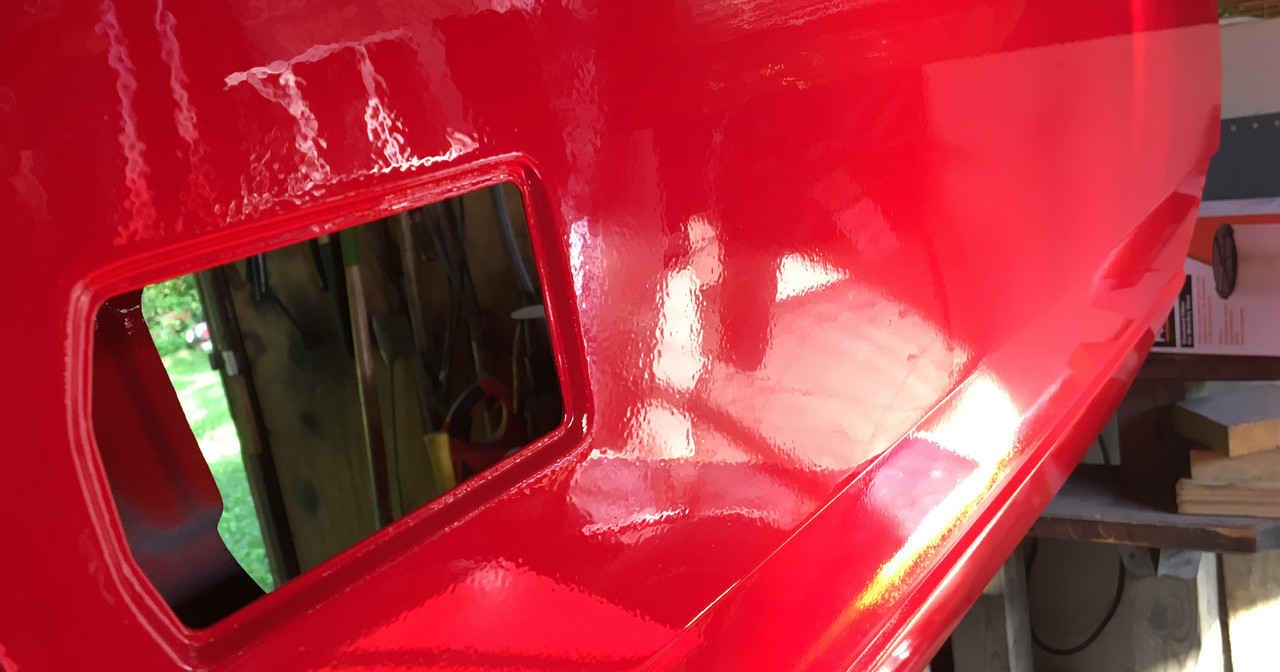 After I get back next Friday, I'll sand the doors & put them back on the car so I can shoot the next clear coat. Put some fine filler where the heavy runs are so I can also cut those back.
Last edited: