Worked further on the AC support brackets. Decided it was easier to raise the whole thing 1/2" and keep the breather assembly than deal with modding the intake further. Ears will be cut off, like Rodgers.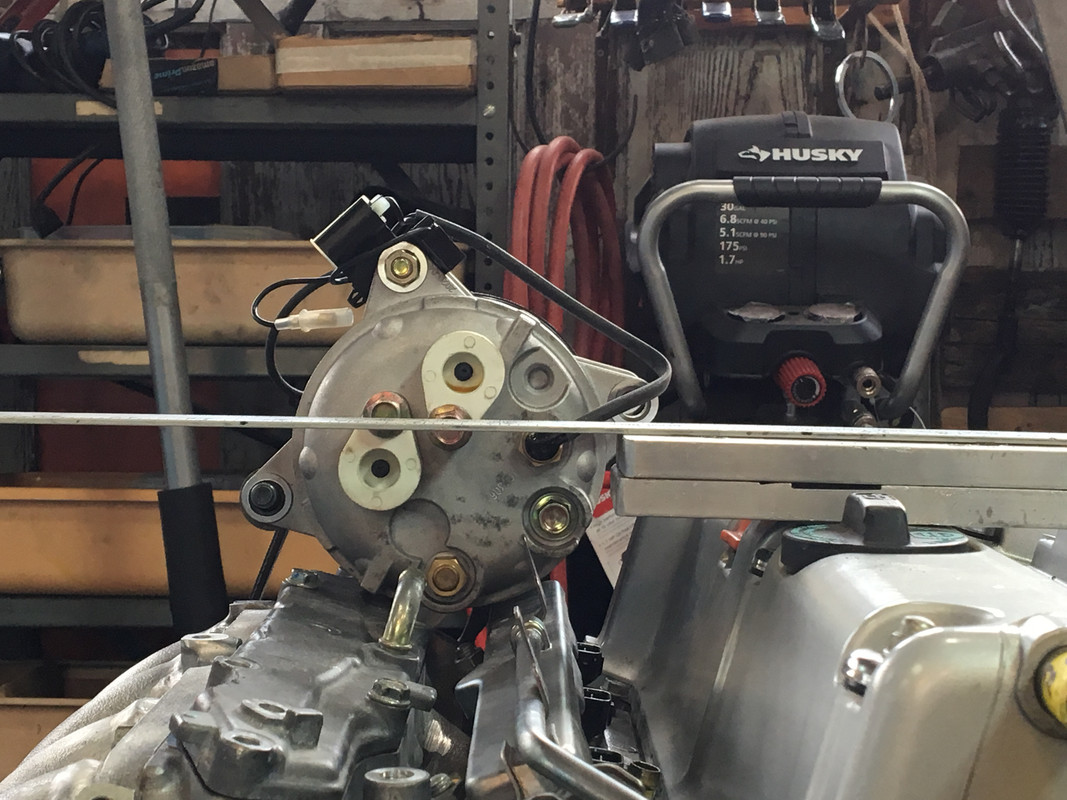 Made a cardboard template for the outer bracket. I used an old Volvo ancillary bracket & cut it up to make the outer support.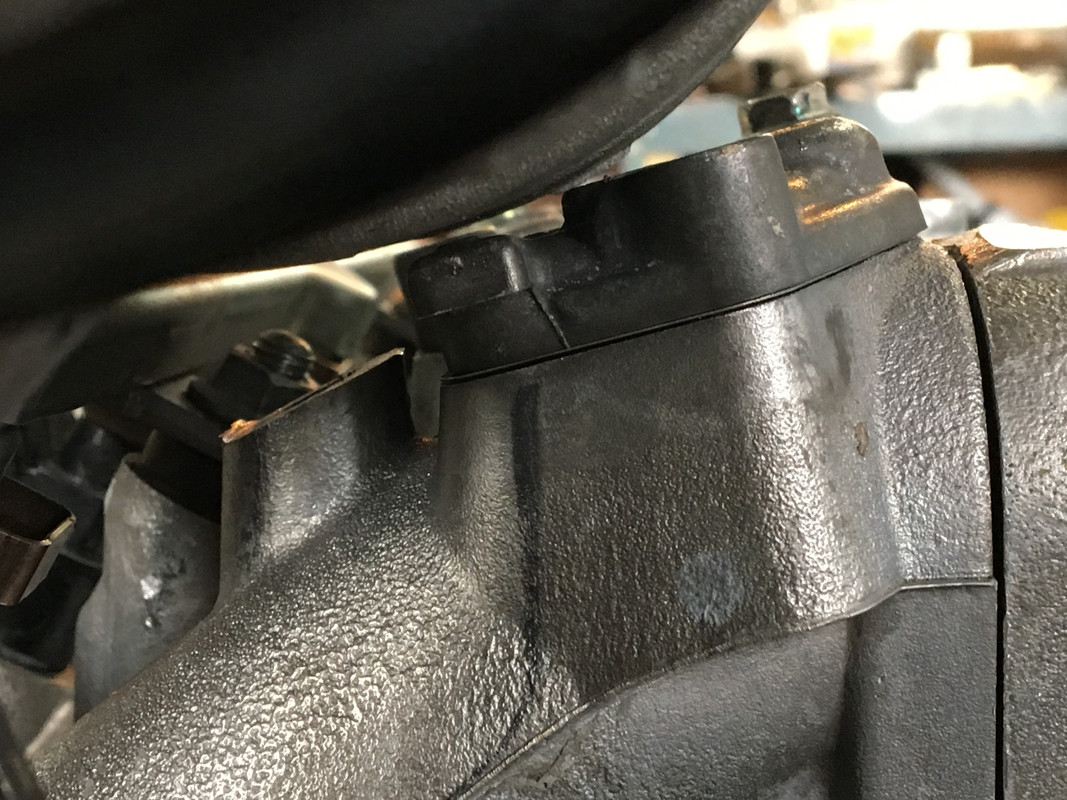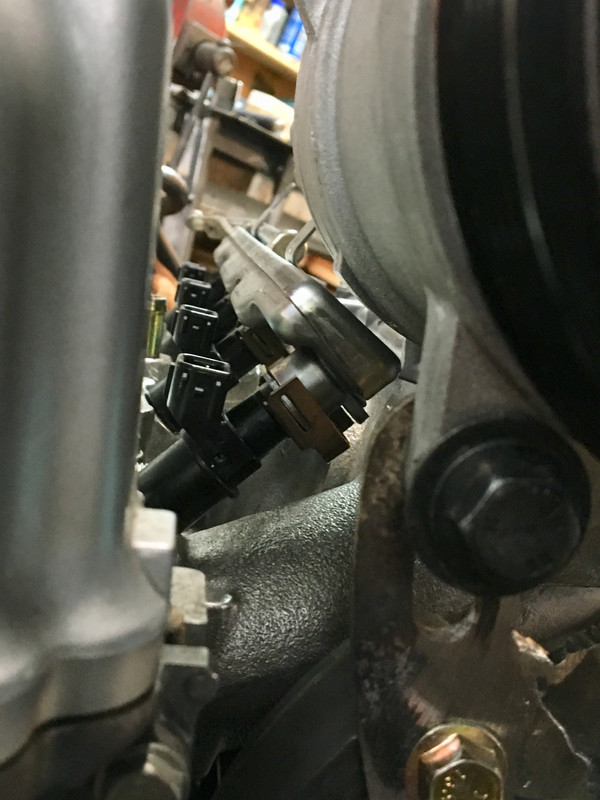 Once I had that situated, I welded the two together, then setup the anchorage on the intake.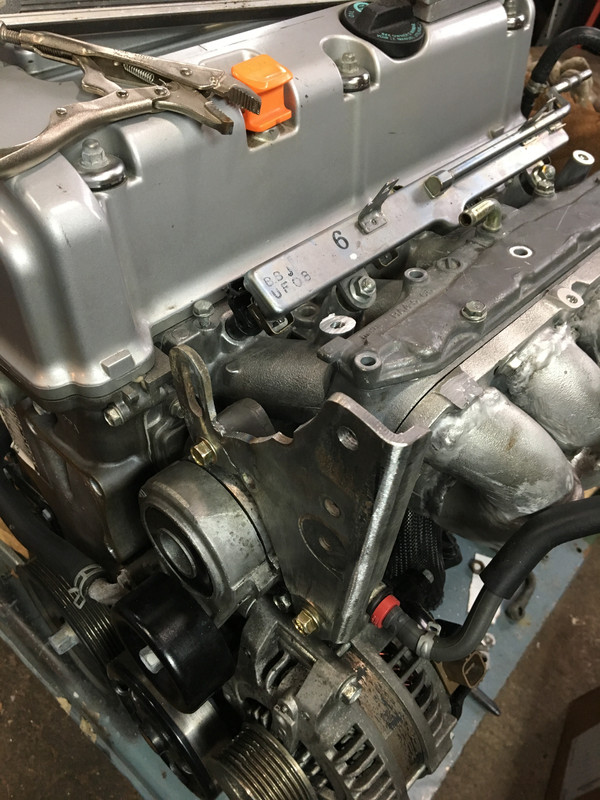 Intake bracket will be properly reinforced.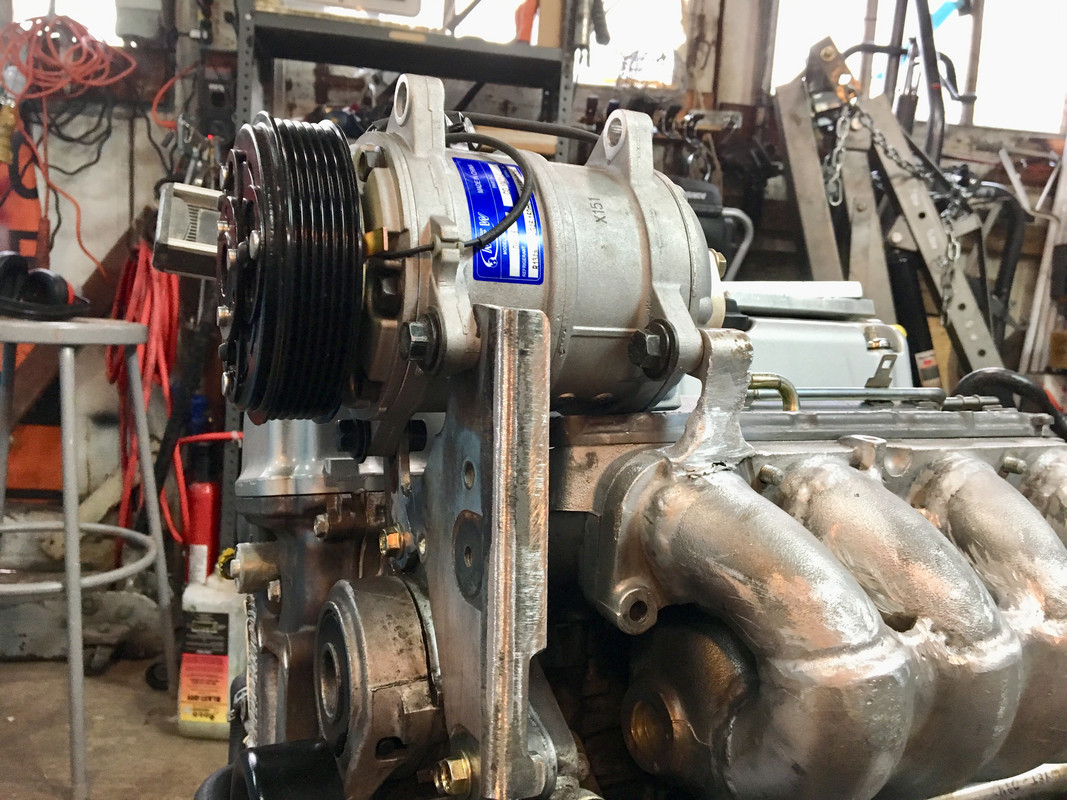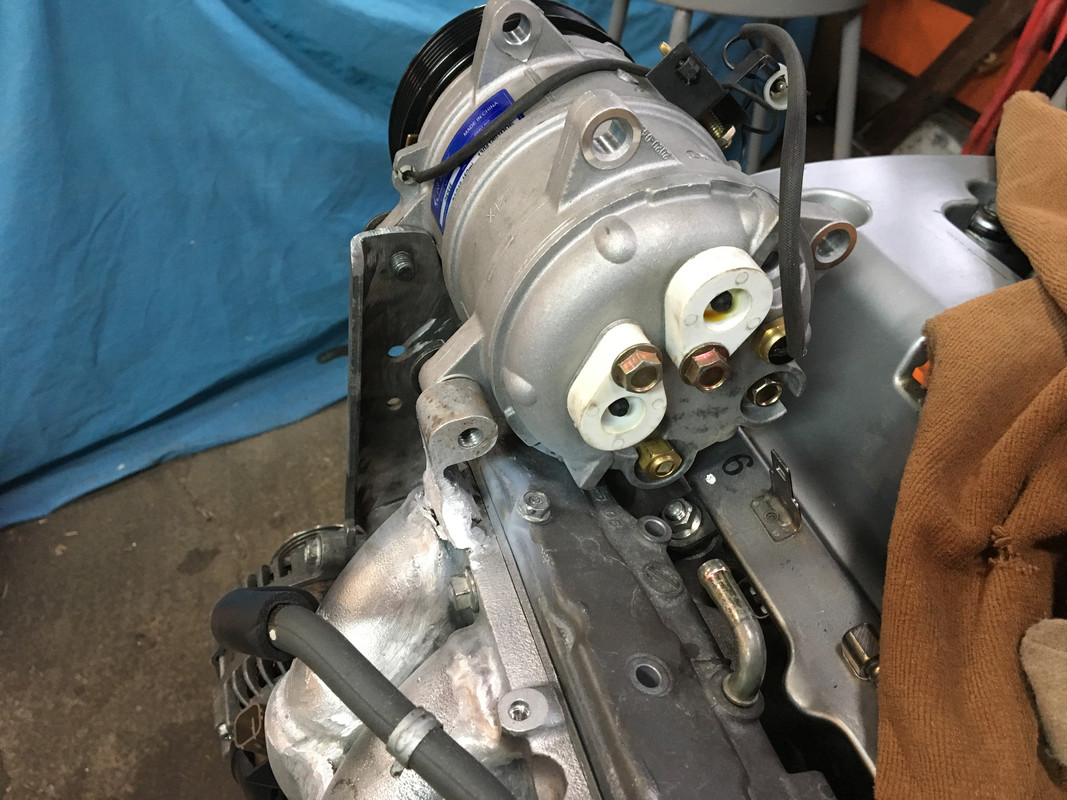 Last edited: